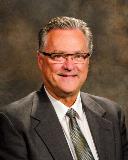 President: Dale Hall, Greeley councilmember
Represents large population category; term expires June 2023
Dale Hall is a lifelong Coloradoan and has lived in Greeley since the 7th grade. He is married to Susie and has one daughter, Kimberly. He and his wife own and operate a property management company in Greeley, with more than 30 years of property management experience. Dale served in the Army during the Vietnam War and upon his return home became a deputy sheriff with the Weld County Sheriff's Office. He has 30 years of experience in the financial advisory industry. He was elected to the office of Weld County commissioner where he also served as chair of the Colorado Counties Inc. Finance Committee, and served as a Colorado State Representative in District 48, where he served on the Joint Budget Committee. Dale has served on numerous community organizations, including the Greeley Housing Authority, Greeley/Weld Airport Authority, Colorado Aeronautical Board, and the Greeley Planning Commission.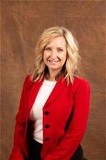 Vice President Jessica Sandgren, Thornton mayor pro tem
Represents large population category; term expires June 2024
Jessica Sandgren is a lifelong Coloradoan who lives in Thornton with her husband and two daughters. For more than a decade she taught students in grades K-12, where she was awarded numerous Science and STEM related grants for her students. As a strong community advocate, Jessica has been working hard to help combat opioid addiction, supporting programs that retrain those coming out of jail, homelessness and drug addiction, as well as ensuring health care services are available to children. She has worked hard to create and maintain strong partnerships in the community to invest in opportunities that will increase housing affordability and positively transform neighborhoods. Jessica has always believed in supporting her community and serves on a number of non-profit boards including Kids First Health Care, Maiker Housing Authority, and the Northglenn-Thornton Rotary Club. Additionally, she and her husband are active members of the Thornton Citizens Police Academy Alumni.

Secretary-Treasurer Wynetta Massey, Colorado Springs city attorney
Represents largest population category; term expires June 2024
Wynetta Massey, originally from Independence, Missouri, has been a member of the Colorado Springs City Attorney's Office since 1990, and was appointed as the city's city attorney and chief legal officer in 2014. She holds bachelor's degrees from the University of Missouri-Columbia in speech communication (with honors) and political science, and graduated from the University of Kansas School of Law in 1989. Wynetta is a national speaker on a variety of municipal law topics, including ethics, land use, marijuana regulation, and the council-mayor form of government. Prior to her appointment to the CML Board, Wynetta was the chair of the CML Amicus Committee, and the Chair of the Attorneys Section. She also serves on the International Municipal Lawyers Association Board of Directors, and is recognized as an IMLA Local Government Fellow, a specialist in the field of local government law.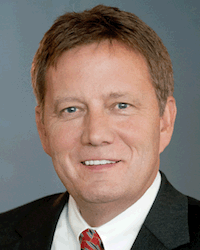 Immediate Past President: Robert "Bob" Widner, Centennial city attorney
Bob Widner is a founding partner of the Colorado local government law firm of Widner Juran LLP in Centennial, Colo. During his more than 32 years of representing local governments, Bob has served as the city, town, or county attorney for communities throughout Colorado and has served as the city attorney for Centennial, Colo., since 2004. Bob is a recipient of the Marvin J. Glink Award, conferred upon the nation's outstanding municipal attorney in private practice, and is one of fewer than 120 attorneys worldwide to be appointed as a Fellow with the International Municipal Lawyers Association (IMLA). More about Bob can be found at www.lawwj.com.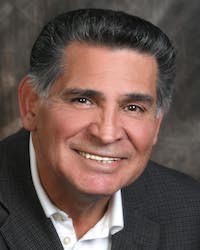 Larry Atencio, Pueblo councilmember
Represents large population category; term expires June 2024
Larry Atencio is a councilmember for the City of Pueblo, serving the District he grew up in and has lived in since he was five years old. Graduating from Colorado State University-Pueblo in 1970 with a B.S. degree in industrial engineering technology, Larry was immediately drafted into the U.S. Army serving with the 82nd Airbourne Division. After the Army, he worked with the Pueblo City-County Health Department as a health inspector, when he went on to get a master's degree in public administration from the University of Northern Colorado. While serving on the Pueblo City Council from 2007 to 2011, Larry was very proud to serve on the CML Executive Board in 2010, and is glad to serve on the board during his second stint on council.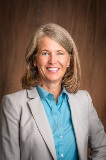 Barbara Bynum, Montrose mayor pro tem
Represents medium population category; term expires June 2023
Barbara Bynum has lived in Colorado for over 25 years, where she is a community organizer and volunteer. For the last decade, she has served her community as an elected official. She currently sits on the Montrose City Council having been appointed to fill a vacancy and then winning a subsequent re-election campaign. Barbara was twice elected to the Montrose Recreation District board of directors where she served as board president and led a successful campaign to fund a new $28M community recreation center. Her first elected position was an appointment to the Montrose County School's board of directors. In addition to serving her local community through elected positions, she has volunteered her time on numerous nonprofit boards. At the state level, she served four years as a commissioner of the Colorado State Land Board.


Greg Caton, Grand Junction city manager
Represents large population category; term expires June 2023
Greg Caton is a lifelong Coloradan who joined the City of Grand Junction in June 2016. He came to Grand Junction from Oro Valley, Arizona, a community outside Tucson, where he had been serving as the town manager. Prior to joining the Town of Oro Valley, Mr. Caton served eight years as assistant city manager for the City of Durango, Colorado. He holds a bachelor's degree in Political Science from Fort Lewis College in Durango, Colorado, and a master's degree in Public Administration from the University of Colorado at Denver. Mr. Caton has received the Credentialed Manager designation from ICMA (International City/County Management Association), which is the premier municipal government leadership and management organization.


A. J. Euckert, Dacono city manager
Represents small population category; term expires June 2023
A.J. moved to Colorado from Ohio. He was an intern at the City of Dacono in one of the first cohorts of the Best and Brightest Program while taking Master's classes at CU Denver. He has been with the city since then as the Assistant City Manager, Interim City Manager (twice), and City Manager since 2012. A.J. has a Bachelor of Arts degree in Public Administration from Miami University in Oxford, Ohio. He is a member of the CML Policy Committee and has participated on the CML Research Committee. He is also a member of the Colorado City & County Management Association (CCCMA) and the International City/County Management Association (ICMA).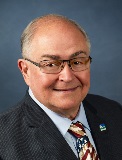 John Fogle, Loveland councilmember
Represents large population category; term expires June 2024
John serves on the Board of Directors of the Loveland Fire Authority and Downtown Development Authority, and as a council Liaison to the Cultural Services Board, Historic Preservation Board, and the Loveland Communications Advisory Board.

Carrie Hartwell, Julesburg clerk and treasurer
Represents small population category; term expires June 2024
Town of Julesburg clerk and treasurer, Carrie Hartwell was appointed to the Colorado Municipal League (CML) executive board to represent the small municipality category. Carrie becomes the first municipal clerk to serve on the CML board since 1981 and is the first-ever clerk-treasurer combination.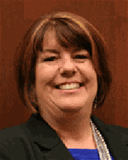 Liz Hensley, Alamosa councilmember
Represents medium population category; term expires June 2023
Liz Hensley is originally from the San Francisco/Bay Area but has lived in the San Luis Valley for 20 years. Liz is a Professor of Business and the School of Business Chair/Director at Adams State University. She is passionate about her students and her community and has found her true calling. She loves being a part of Adams State, Alamosa, and the San Luis Valley. She graduated with her PhD in organization and management from Capella University and her MBA from Arizona State University. Liz currently serves on the Golf Board, Marketing Board, and San Luis Valley Housing Coalition, and is a member of Kiwanis International. Liz and her husband Lynn have four adult children, Erin, Sammie, Chelsie, and Alan; five grandchildren; and three dogs and three cats.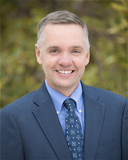 Seth Hoffmann, Lone Tree city manager
Represents medium population category; term expires June 2024
Seth Hoffman was named City Manager for the City of Lone Tree on November 1, 2013. Hoffman has served in various roles for Lone Tree since 2005, including Deputy City Manager and Economic Development Director. During this time he conducted successful expansion, retention and relocation negotiations on a large number of high-profile projects, including Kaiser Permanente, Charles Schwab, Health One, and Cabela's. As City Manager, Hoffman is Lone Tree's Chief Appointed Official and provides professional leadership for Lone Tree's Police, Finance, Economic Development, Administrative Services, Public Works, Arts Center and Community Development Departments, and facilitates the work of the City Council by implementing the all elements of City Council's goals and policies. Prior to joining the City of Lone Tree, Hoffman also worked at the City of Grand Junction and in the private sector.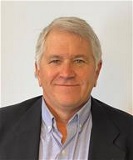 James (Jim) Keehne, Burlington city administrator
Represents small population category; term expires June 2023
Jim has served the Burlington community as City Administrator since 2017. He holds Bachelor's degrees in Police Administration and Sociology from Eastern Kentucky University, and Master's degrees in Business and Public Administration from Northcentral University (National University). Jim has 23 years of professional law enforcement experience, with 7 years as Chief of Police in Gunnison, where he also was an associate professor at Western Colorado University. Jim is a graduate of the FBI National Academy, a Colorado Association of Chiefs of Police Board member representing the Southwest Region, and recipient of CACP executive certification. After law enforcement, Jim and his family relocated in Delta County, where he served as CEO and managing partner of family business concerns for 12 years. During his time in Delta, he was a Law Enforcement Academy instructor and served on the Planning Commission for the Town of Cedaredge. In 2017, Jim returned to his true calling, serving local government in Burlington, where he is actively involved with water quality issues, land use regulations, organizational development, planning commission, economic development and continuing efforts to make Burlington a great place to live, grow and thrive.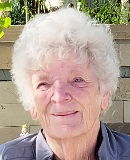 Susan Jung, Rocky Ford mayor
Represents small population category; term expires June 2023
Susan Jung was a legal Assistant for a law firm in Denver and retired in 2007 and moved to Rocky Ford. In 2009, she was appointed to fill a seat on the Rocky Ford City Council for two years. She was reelected to retain her seat for an additional eight years. Having been on the City Council for ten years, she was term-limited. She was then elected as Mayor for a term of two years. Jung has been on the CML Policy Committee for several years. She feels that CML is a valuable asset for every municipality. In 2020, she achieved the Leadership Level of the Colorado Municipal League MUNIversity. She also serves on the Action 22 Board of Directors.


Angela Lawson, Aurora councilmember
Represents largest population category; term expires June 2023
Angela has served the Aurora community since 2015 as an At-Large Council Member, and Mayor Pro Tem in 2017. She holds a Bachelor's degree in Political Science from the University of California Berkeley, and three Master's degrees in Public Administration and Social Science from the University of Colorado at Denver, and Public Policy from Georgetown University. Most of Angela's career has been in state and local government. She has been serving the Aurora community through her volunteer service on national and regional boards such as the National League of Transportation & Infrastructure Committee, Adams County Regional Transportation Committee, Reimagine RTD and the CML policy committee which she has served for six years. In 2021, she achieved the Leadership Level of the Colorado Municipal League MUNiveristy. She has been leading efforts in the city on Youth Violence Prevention and civic engagement. Angela has lived most of her life in Colorado and is the daughter of an Air-Force veteran and has lived abroad and in many cities within the United States throughout her life. She is very passionate about volunteering and mentoring youth in her community and is an avid reader of biographies and enjoys playing tennis.
John Marriott, Arvada councilmember
Represents large population category; term expires June 2023
John Marriott was elected as the District 3 Councilmember in November 2013. In 2017, he was re-elected to that position. John's involvement in the community includes sitting on the Arvada Gold Line Advisory Committee, the International Property Maintenance Code study group, the Ralston Corridor Study Group, and serving as the past Chairman of the Arvada Board of Adjustment, and the Wheat Ridge Business District.
Additionally, Marriott is the current Chairman and Congressional District 7 Representative to the Colorado State Trail Committee. John and his family ski, snowboard, cycle, windsurf, paddleboard, ride dirt bikes, hunt, fish, hike, and take road trips around the western US. John's residency in Arvada began in 1970 when John was eight years old. After graduating high school, he attended the University of Colorado at Denver. Marriott owns Larson's Ski and Sport at I-70 and Kipling Street. He is married to Angie Marriott and they have two children, Jack and Sarah. The family lives in the historic Kimbrough house in Olde Town Arvada.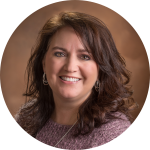 Dana Sherman, Brush mayor
Represents small population category; term expires June 2024
Dana has served on Brush City Council since 2018, serving as Mayor since January of 2022—50 years to the day after her Grandfather's second Mayoral term ended. Additionally, Dana has served on the Finance Committee and Planning and Zoning Commission since 2018 as well. She has spent many years volunteering and serving the Brush Community on numerous boards and stays actively involved in Lions and Rotary clubs. In 2018, Dana's community nominated her for a Municipal Hero Award. Dana holds a Bachelor's Degree from Colorado State University in Business Management. She works as a Branch Manager for a Savings and Loan in Brush. Dana has three sons, a daughter and three grandchildren.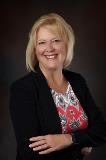 Katie Sickles, Bayfield town manager
Represents small population category; term expires June 2024
Katie Sickles started her career in private business including cosmetologist, orchardist, apple shed manager, aggregate operator, and contractor. After her interest in government was sparked, Katie was selected as the Outstanding Western Slope Student from the Graduate School of Public Affairs completing her Masters in Public Administration degree. Her MPA capstone project creating an Ambulance District Service Plan was her first experience with a successful election. After receiving her MPA, she was the GIS Coordinator for Delta County for eight years, Cedaredge Town Administrator for twelve years, Ouray City Administrator and Grand Lake Interim Town Manager for a brief period. Currently, Katie is the Town of Bayfield town manager. Katie's children are grown with grandchildren from North Carolina to Hawaii and one in Durango.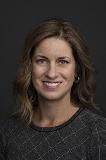 Laura Weinberg, Golden mayor
Represents medium population category; term expires June 2024
Laura has served the Golden community since 2011 as a board member, city councilor, and now mayor. She holds a bachelor's degree in Public Policy from Brown University and a master's degree in Business Administration from University of Denver. Laura had a management career in technology for the financial services industry, and now, she and her husband are currently small business owners. She has spent years volunteering in the community for various organizations and represents Golden as an active member on local, regional, and national boards, such as the Metro Mayors Caucus and the National League of Cities' Human Development Committee. She and her husband, Mike, have 2 teenage daughters attending Golden High School.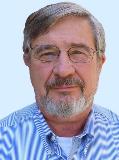 Charles (Charlie) Willman, Glenwood Springs mayor pro tem
Represents medium population category; term expires June 2024
Charlie Willman has been practicing law since his graduation from the University of Denver School of Law in 1975. His practice now involves complex civil and family law litigation, small business representation, and elder law. Charlie was the first municipal judge of a court of record in Glenwood Springs and then became city attorney for four years. Charlie recently retired as head coach of the Glenwood Springs High School Mock Trial team where his teams won a record seven state championships. He now serves on the Colorado Bar Association's Mock Trial Committee. Charlie served as chair of Glenwood Springs Downtown Development Authority for six years, then joined the City's Financial Advisory Board and Transportation Commission. Charlie was elected to serve on Glenwood Springs' city council in April of 2019.


Melissa Youssef, Durango mayor pro tem
Represents medium population category; term expires June 2023
Melissa is a former CEO with an MBA and 30 years of experience in business management, funding, and finance. She's been deeply immersed in community service in Durango since 1997, serving in multiple leadership positions for a number of organizations, including the 9R Board of Education (Vice President), Animas High School Board (President), Powerhouse Science Center Board (President), Durango Parks and Recreation Board (Vice President), Community Foundation Serving Southwest Colorado (Secretary), Trails 2000 Board, and the La Plata Economic Development Alliance Board. She recently served on the CML Policy Committee and is looking forward to working hard on the CML Board. Melissa is married to spine surgeon Jim Youssef. Their three children, raised in Durango, are all currently pursuing graduate and undergraduate degrees. Read more about Melissa at www.melissayoussef.com.