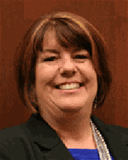 President: Liz Hensley, Alamosa mayor pro tem
Represents medium population category; term expires June 2021
Liz Hensley is originally from the San Francisco/Bay Area but has lived in the San Luis Valley for 20 years. Liz is an associate professor of marketing and the MBA director at Adams State University. She is passionate about her students and her community and has found her true calling. She loves being a part of Adams State, Alamosa, and the San Luis Valley. She graduated with her PhD in organization and management from Capella University and her MBA from Arizona State University. Liz currently serves on the Golf Board, Marketing Board, and San Luis Valley Housing Coalition, and is a member of Kiwanis International. Liz and her husband Lynn have four adult children, Erin, Sammie, Chelsie, and Alan; two granddaughters, Marlie and Luxei; and four dogs and a cat.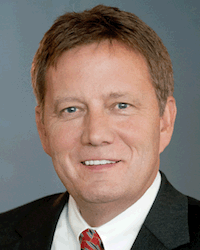 Vice President: Robert "Bob" Widner, Centennial city attorney
Represents large population category; term expires June 2021
Robert (Bob) Widner's legal career has been dedicated to the representation of Colorado local governments. His law firm founded in 2004, Widner Juran LLP, continues that tradition through the representation of a wide variety of Colorado local governments. Bob was appointed as city attorney for the City of Centennial in 2004 and continues to serve in that capacity today. Prior to 2004, Bob was a partner with the Public Law Department of the large Denver law firm of Gorsuch Kirgis LLP, where he served as the city, town, or county attorney for communities such as Cherry Hills Village, Lyons, Park County, and Hot Sulfur Springs. A 1989 graduate of the University of Kansas Law School, Bob holds a master's degree in urban & regional planning from the University of Colorado. He serves as an adjunct professor of law with the University of Colorado Law School.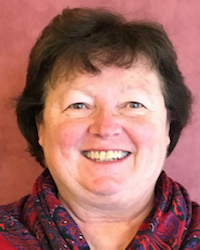 Secretary/Treasurer: Kathi Meyer, Steamboat Springs council president pro tem
Represents medium population category; term expires June 2020
Kathi Meyer first served on the Steamboat Springs City Council in 2015 (at-large) before being reelected in November 2017 to the four-year District II seat. Prior to her work on council, she served two terms on the Steamboat Springs Planning Commission. She spent 25 years in the banking and financial management field working for employers such as Colorado National Bank (US Bank), GE Capital, and Southern California Savings. She is also the past president of the Board of the Yampa Valley Housing Authority, having been on that board since its inception in 2004, and has served as treasurer and president of the Regional Affordable Living Foundation, volunteered with the Yampa Valley Medical Center, was a trustee for the Leukemia Society of America and the past president of Routt County Habitat for Humanity.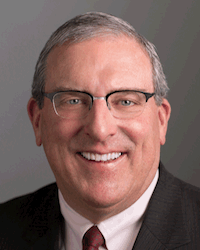 Immediate Past President: Wade Troxell, Fort Collins mayor
Term expires June 2020
Elected as mayor in April 2015, Wade Troxell served two terms representing Fort Collins District 4 as a councilmember from 2007 through 2015. Wade is a lifelong resident of Fort Collins. When he was 14 years old, he was "Mayor for a Day" for then-mayor Karl Carson. He grew up in Old Town, attended PSD schools, was a Colorado State University (CSU) student-athlete, where he captained the football team, earned three degrees in engineering, and has been on the mechanical engineering faculty for 30 years. He and his wife, Jean, have been married 33 years. They have two children, Graeme and Ellie, both of whom students at CSU.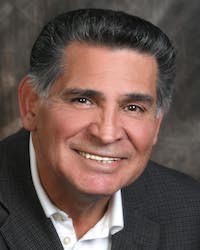 Larry Atencio, Pueblo councilmember
Represents large population category; term expires June 2020
Larry Atencio is a councilmember for the City of Pueblo, serving the District he grew up in and has lived in since he was five years old. Graduating from Colorado State University-Pueblo in 1970 with a B.S. degree in industrial engineering technology, Larry was immediately drafted into the U.S. Army serving with the 82nd Airbourne Division. After the Army, he worked with the Pueblo City-County Health Department as a health inspector, when he went on to get a master's degree in public administration from the University of Northern Colorado. While serving on the Pueblo City Council from 2007 to 2011, Larry was very proud to serve on the CML Executive Board in 2010, and is glad to serve on the board during his second stint on council.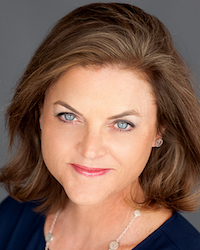 Kendra Black, Denver councilmember
Represents largest population category; term expires June 2021
Kendra Black took office as the councilmember in 2015. She is a proud Denver native and graduate of the University of Colorado. Kendra has been actively involved for more than two decades, successfully advocating for schools, students, neighborhoods, and parks. Her professional experience includes work in nonprofits, education, and community outreach. She also serves on a variety of other boards, ranging from the Scientific and Cultural Facilities District to Denver South Economic Development Partnership, Transportation Solutions to Governors' Residence Preservation Fund, CU Denver-National History Day in Colorado to High Line Canal Conservancy.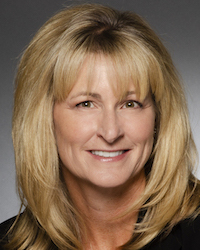 Cathie Brunnick, Lone Tree mayor pro tem
Represents medium population category; term expires June 2021
Cathie Brunnick was elected to the Lone Tree City Council in May 2016 and was appointed as the mayor pro tem in May 2018. She was the co-founder and COO of Patheos.com and has spent more than 25 years as a COO or senior sales executive for software and technology companies both in Colorado and throughout the United States. She holds a master's degree from the University of Colorado and a bachelor's degree in computer science from the University of the Pacific. She has also held executive director positions for several nonprofits and is an active fundraiser for organizations with an emphasis in freedom of speech, education, human rights, and the promotion of arts and culture.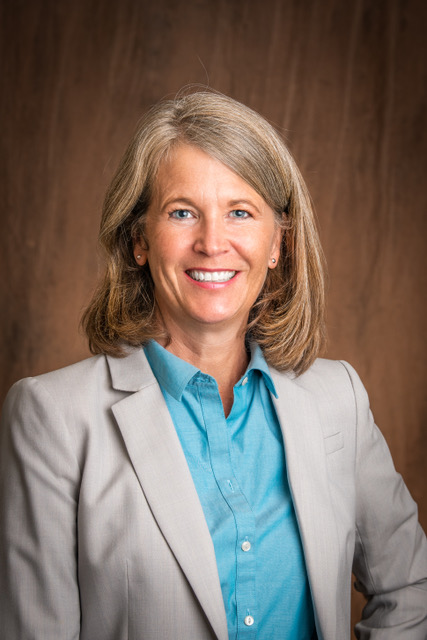 Barbara Bynum, Montrose mayor pro tem
Represents medium population category; term expires June 2021
Barbara Bynum has lived in Colorado for over 25 years, where she is a community organizer and volunteer. For the last decade, she has served her community as an elected official. She currently sits on the Montrose City Council having been appointed to fill a vacancy and then winning a subsequent re-election campaign. Barbara was twice elected to the Montrose Recreation District board of directors where she served as board president and led a successful campaign to fund a new $28M community recreation center. Her first elected position was an appointment to the Montrose County School's board of directors. In addition to serving her local community through elected positions, she has volunteered her time on numerous nonprofit boards. At the state level, she served four years as a commissioner of the Colorado State Land Board.

Greg Caton, Grand Junction city manager
Represents large population category; term expires June 2021
Greg Caton is a native Coloradan who joined the City of Grand Junction in June 2016. He came to Grand Junction from Oro Valley, Arizona, a community outside Tucson, where he had been serving as the town manager. Prior to joining the Town of Oro Valley, Mr. Caton served eight years as assistant city manager for the City of Durango, Colorado. He holds a bachelor's degree in Political Science from Fort Lewis College in Durango, Colorado, and a master's degree in Public Administration from the University of Colorado at Denver. Mr. Caton has received the Credentialed Manager designation from ICMA (International City/County Management Association), which is the premier municipal government leadership and management organization.

Sharon Craig, Ignacio Trustee
Represents small population category; term expires June 2020
Sharon Craig joined the Executive Board in September 2019. She has served as a an Ignacio Trustee since April 2018. Sharon also serves as the Vice President of the Ignacio Chamber Board and as the Town of Ignacio representative on the La Plata Economic Development Alliance.

A. J. Euckert, Dacono city manager
Represents small population category; term expires June 2021
A.J. moved to Colorado from Ohio. He was an intern at the City of Dacono in one of the first cohorts of the Best and Brightest Program while taking Master's classes at CU Denver. He has been with the city since then as the Assistant City Manager, Interim City Manager (twice), and City Manager since 2012. A.J. has a Bachelor of Arts degree in Public Administration from Miami University in Oxford, Ohio. He is a member of the CML Policy Committee and has participated on the CML Research Committee. He is also a member of the Colorado City & County Management Association (CCCMA) and the International City/County Management Association (ICMA).



Dale Hall, Greeley councilmember
Represents large population category; term expires June 2021
Dale Hall is a Colorado native, who has lived in Greeley since 7th grade. He is married to Susie and has one daughter, Kimberly. He and his wife own and operate a property management company in Greeley, with more than 30 years of property management experience. Dale served in the Army during the Vietnam War and came back home and became a deputy sheriff with the Weld County Sheriff's Office. He has 30 years' experience in the financial advisory industry. He was elected to the office of Weld County commissioner, where he also served as chair of Colorado Counties Inc. Finance Committee, and Colorado State Representative in District 48, where he served on the Joint Budget Committee. Dale has served on numerous community organizations, including the Greeley Housing Authority, Greeley/Weld Airport Authority, Colorado Aeronautical Board, and the Greeley Planning Commission.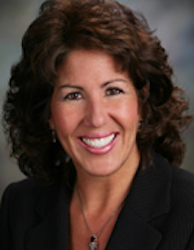 Kathy Hodgson, Lakewood city manager
Represents large population category; term expires June 2020
Kathy Hodgson has served as the city manager for Lakewood, with a population of approximately 143,000 residents, since 2009. She has invested her entire professional career with the City of Lakewood. Kathy serves on the Red Rocks Community College President's Advisory Council by appointment from Gov. John Hickenlooper; is a board member of the Women's Forum Colorado and will be program chair in 2014; and is on the Metro City and County Management Association planning committee, having previously served as the organization's chair. Kathy holds a master's degree in public administration and earned a certificate in the Senior Executive State and Local Government Program at the John F. Kennedy School of Government.

John Kettling, Deer Trail trustee
Represents small population category; term expires June 2020
John Kettling was born in Buffalo, New York, but has been in Colorado for 55 years. He is a graduate of Metropolitan State University and holds a certificate in computer security from Stanford University. John has spent 20 years in high tech investments and 25 years as an instructor in advisory engineering in both public and private schools. He is the co-owner of Boulder Little Meadows LLC and the owner of Kansas Avenue Properties. John specializes in grants, municipal finance, roads, water/sewer, family economics and computer security.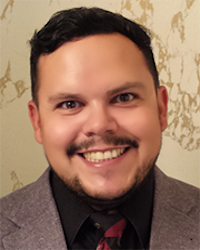 Carlos López, Trinidad councilmember
Represents medium population category; term expires June 2020
Carlos R. López is a graduate of the University of Northern Colorado with a B.A.S. in psychology, and later received a paralegal certificate from the only American Bar Association accredited program in the state, The Denver Career College. Carlos returned home to Trinidad in 2013 and ran for Trinidad City Council in 2015. Since becoming a councilmember, he has opened The Youth Club of Trinidad Inc. and started educational efforts to learn and implement a Permanent Supportive Housing program in Trinidad. He is a member of his progressive city council that has been able to bring in Space To Create, the first affordable housing/creative studio space for artists sanctioned by Gov. John Hickenlooper. Carlos is a liaison to the Urban Forestry Board and is a board member of the Human Services Board at Trinidad State Junior College.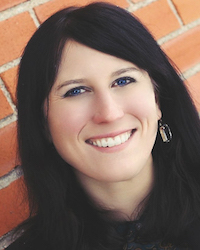 Ashley McMurray, Hayden councilmember
Represents small population category; term expires June 2020
Ashley McMurray is in her first term on Hayden Town Council, elected in November 2016. She served on the Hayden Planning Commission for the year prior to that. Ashley is originally from the suburbs of Detroit and has lived in the Hayden area since 2004. She has owned and operated her marketing and web design business, InSite Media, since 2011. Ashley also sits on the Routt County United Way Women United board and is active in her three children's schools. She is an advocate for economic development in Hayden and holds bachelor's degrees from the University of Michigan in Political Science and Asian Languages (Japanese).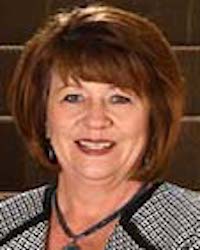 Kristie Melendez, Windsor mayor
Represents medium population category; term expires June 2020
For the past 17 years, Kristie Melendez, has worked in a variety of development, marketing, management, and sales roles, while operating a full-service agency, Smart Marketing LLC. She has formulated partnerships and relationships with dozens of local Chambers of Commerce, municipalities, elected officials, and hundreds of businesses in Colorado through effective collaboration and relationship building efforts. Her leadership, management, and motivational strategies enabled double-digit growth for her company for many years and a career highlight was working with former Denver Mayor Wellington E. Webb on a series of projects from 2008 to 2010 that inspired her to act on her political dream. In 2010, she became a Windsor town board member; in 2016, she became Windsor's first female mayor. It is her deepest desire to continue to make Windsor a top place to live, work and play, and she hopes her involvement in the end will make a difference for generations to come.

Christian Morgan, Kersey town manager
Represents small population category; term expires June 2021
Christian Morgan is a Colorado native with 25 years of service to local governments. After serving several years on advisory boards with the Town of Windsor, he was elected to the Windsor Town Board. He served 20 years in Colorado law enforcement, retiring in 2016 to accept a position as the town manager for the Town of Kersey. Christian graduated with a Master of Public Administration from the University of Colorado, Denver and considers himself a lifelong learner committed to government excellence. He is married with four grown children, three of whom serve active duty within the United States Armed Forces.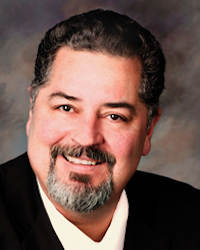 Robert Roth, Aurora mayor pro tem
Represents large population category; term expires June 2020
Robert "Bob" Roth is director of business development and a LEED accredited professional at IES Commercia Inc., an electrical and specialty contracting company serving industries across the United States. His policy service on Aurora City Council includes the water; management and finance; and public safety, courts, and civil service. He is active in the community through Aurora Economic Development Council, Aurora Sister Cities International, Denver Regional Council of Governments, and Associated General Contractors of Colorado.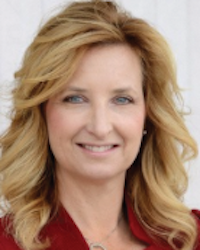 Jessica Sandgren, Thornton councilmember
Represents large population category; term expires June 2020
Jessica Sandgren is a Colorado native, who has lived in Thornton since 2003 with her husband and two daughters. She is a K-12 licensed science teacher and has been teaching since 2007. She has been awarded numerous Science and STEM related grants for her students, and is passionate about educating kids. She is a community advocate who works to help combat opioid addiction. She serves on the Board of Directors for Kids First Health Care, volunteers for Communities that Care and the Colorado Consortium for Prescription Drug Abuse, and is a certified first responder with Youth Mental Health First Aid. Jessica is also a member of the Northglenn/Thornton Rotary Club and she and her husband are both graduates and alumni of the Thornton Citizen's Police Academy.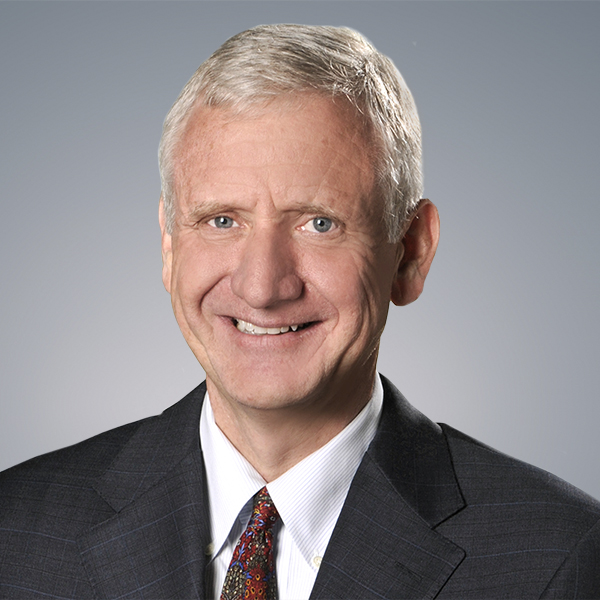 Russell Stewart, Cherry Hills Village mayor
Represents small population category; term expires June 2021
Russell is a Colorado native and graduate of Littleton High School, The Colorado College, and the University of Michigan. After law school he worked as a law clerk for United States District Judge Richard P. Matsch in Denver. Russell recently retired as litigation partner with Faegre Baker Daniels LLP, where he tried and argued many cases in state and federal courts involving land use, contract, and product liability disputes. He is a member of the Colorado Supreme Court Committee on Pattern Civil Jury Instructions, the Faculty of Federal Advocates, and the International Association of Defense Counsel. He serves on the Arapahoe County Open Space and Trail Advisory Board, the Boy Scouts of America Denver Council, and enjoys judging high school and college mock trial competitions. Growing up he was a 4-H junior leader and showed livestock in county and state fairs. Russell and his wife Mary Laird have two college-aged boys, Russell Jr. and Henry.