Gov. Jared Polis has confirmed that he will speak at the Thursday lunch at the CML Special Conference. Don't miss this opportunity to hear the latest from the Governor's Office and to see this year's Sam Mamet Good Governance Award presentation.
Toward the end of the 2021 legislative session, Gov. Jared Polis and legislative leaders worked out an agreement to immediately appropriate $2 billion of the $3.8 billion the state received from the American Rescue Plan Act (ARPA).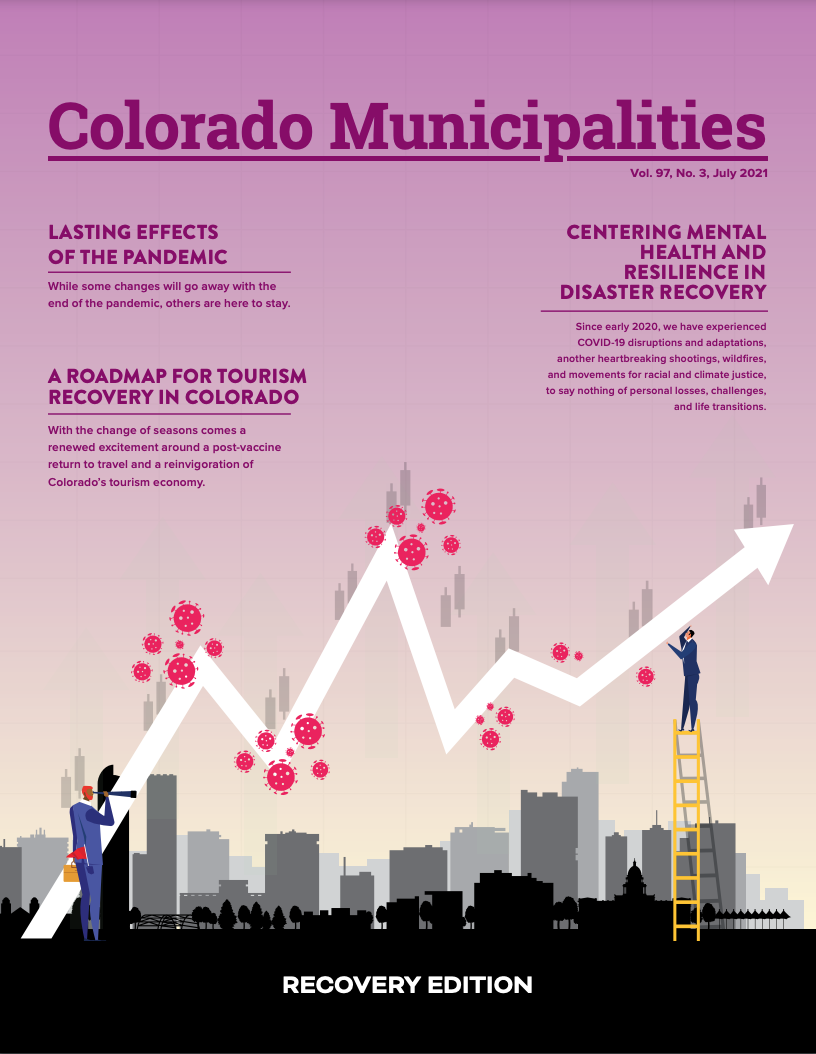 This edition of Colorado Municipalities focuses on recovery, with articles on lasting effects of the pandemic, a roadmap for tourism recovery in Colorado, centering mental health and resilience in disaster recovery, Unwinding and understanding federal aid to municipalities, residents and businesses, and many more.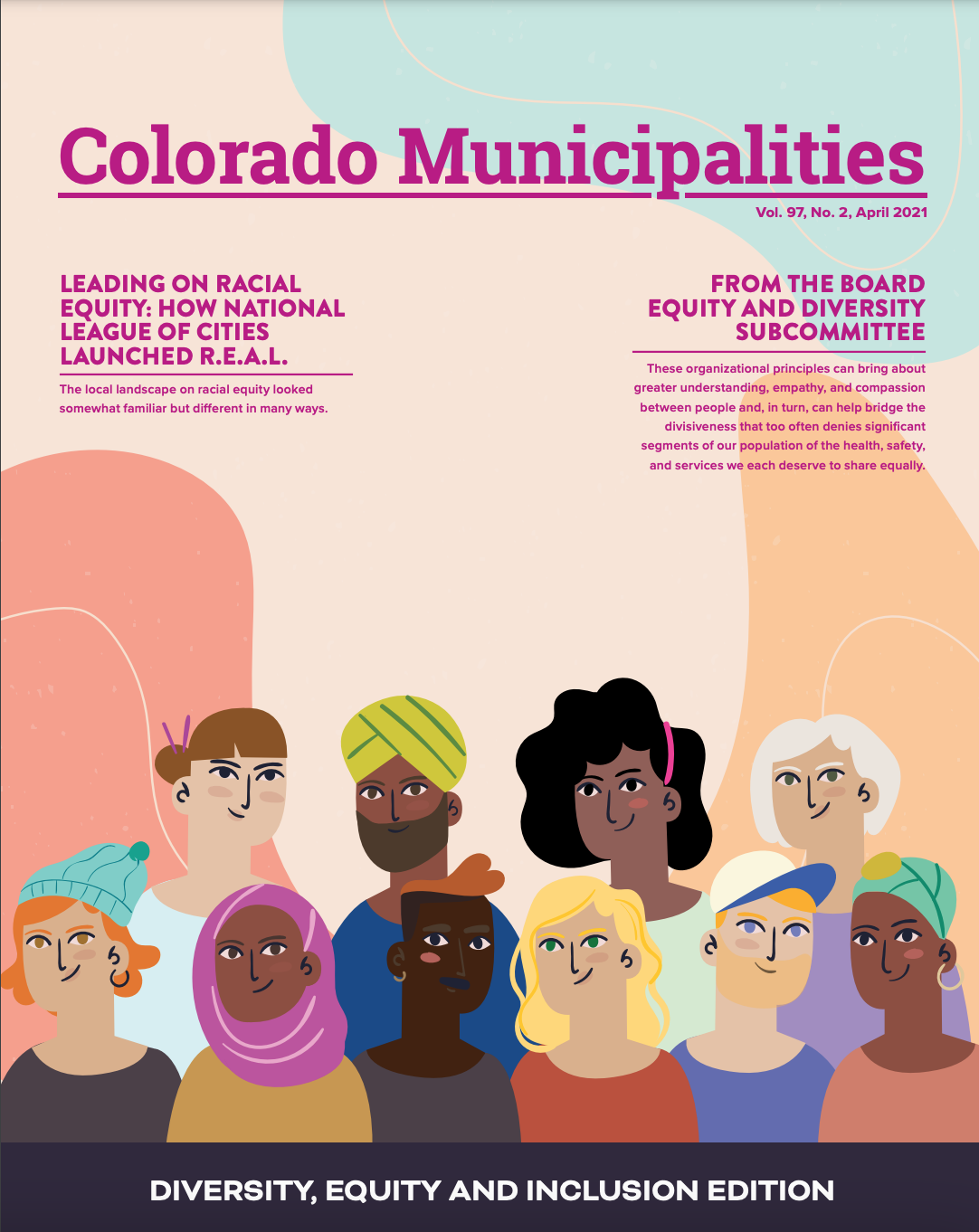 This edition of Colorado Municipalities focuses on equity, diversity and inclusion. Articles include equity and climate action planning, How National League of Cities launched R.E.A.L, Increasing equity in the marijuana industry, and more.
CML Research Publications
CML publishes a wealth of information throughout the year. Below are some of our most popular publications.