The Community and Economic Development work system within the City of Arvada is continuing to innovate by creating a more streamlined and transparent process to update the public about upcoming public hearings and all development projects going on in the city.
At the virtual Annual Business Meeting on June 25, around 90 voting delegates cast their municipality's votes for candidates in CML's four population categories where 11 of the 21 Board seats were up for election.
This edition of Colorado Municipalities focuses on governing in the age of COVID-19, with articles on law enforcement response, adaptations made to hold successful April elections, economic recovery, resiliency, historical documentation, cybersecurity, and remote building inspections.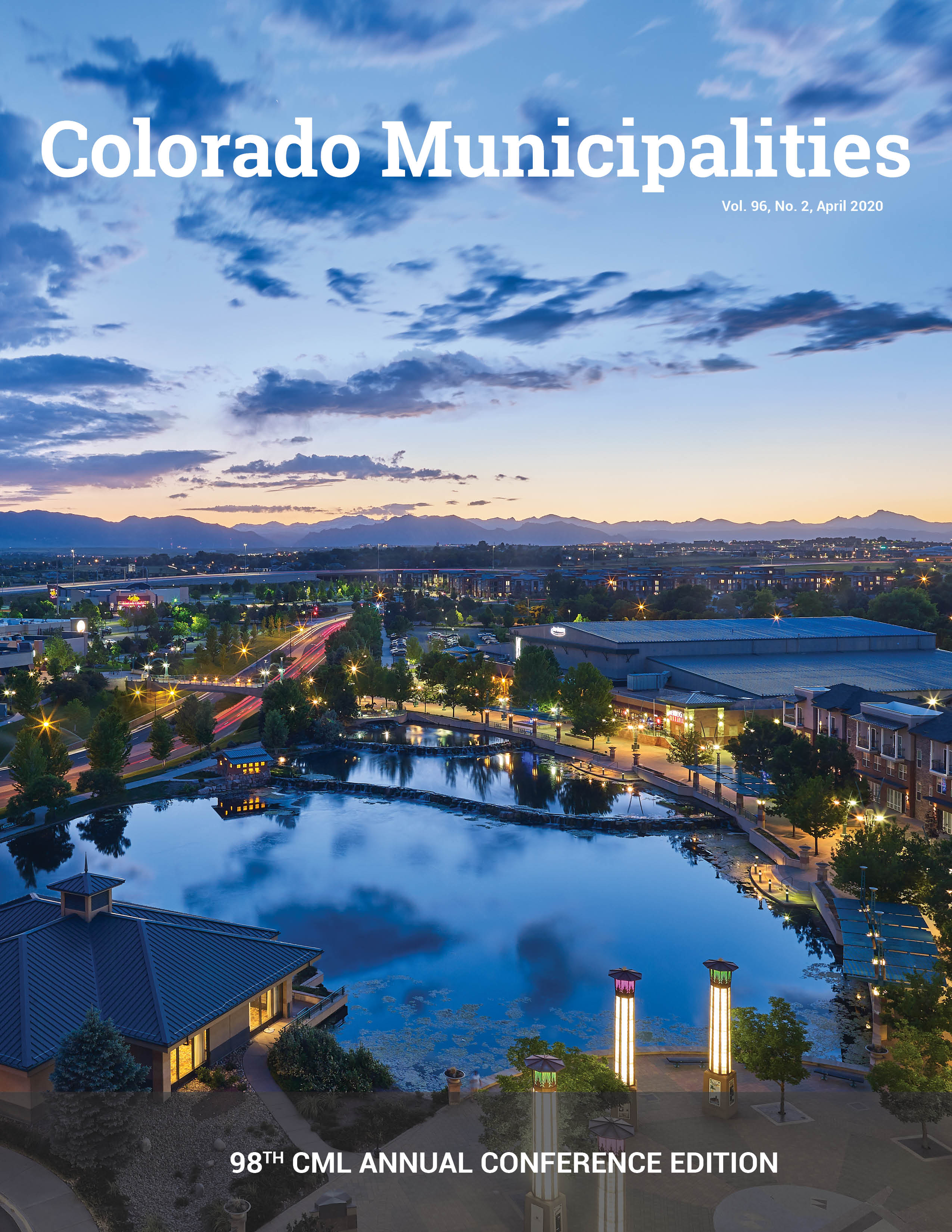 This edition of Colorado Municipalities focuses on the 98th CML Annual Conference with articles on the conference keynotes, preconference sessions, Meeting of the Minds Luncheon, mobile tour of Westminster, concurrent sessions, attorneys luncheon, and more.
CML Research Publications
CML publishes a wealth of information throughout the year. Below are some of our most popular publications.
TABOR: A Guide to the Taxpayer's Bill of Rights

This update is a product of careful consideration and multiple revisions, resulting in a guide that is the most up-to-date information on TABOR. This is for pre-order; publication not available until the end of October 2018.

How to Hire a Local Government Administrator

Step-by-step guidance on how to hire a new manager. Includes sections on the finding the best match and sealing the deal. Also includes appendices with sample job notices, position descriptions, and open records considerations. Municipal members can log on to the CML website and access a PDF for free under Resources > Publications. Published 2013.