CML is now accepting applications for members interested in running for the CML Executive Board. Applications will be accepted through 5 p.m. on Wednesday, June 8.
After weeks of political wrangling between the various factions of Congressional Democrats, the U.S. House of Representatives on Nov. 19 passed the budget reconciliation bill commonly known as the Build Back Better Act (BBBA). In the end, the vote was party line, except for one Democrat who sided with the Republican opposition.


This edition of Colorado Municipalities focuses on housing, with articles on affordable housing, housing needs of older Coloradans, accessory dwelling units, and more.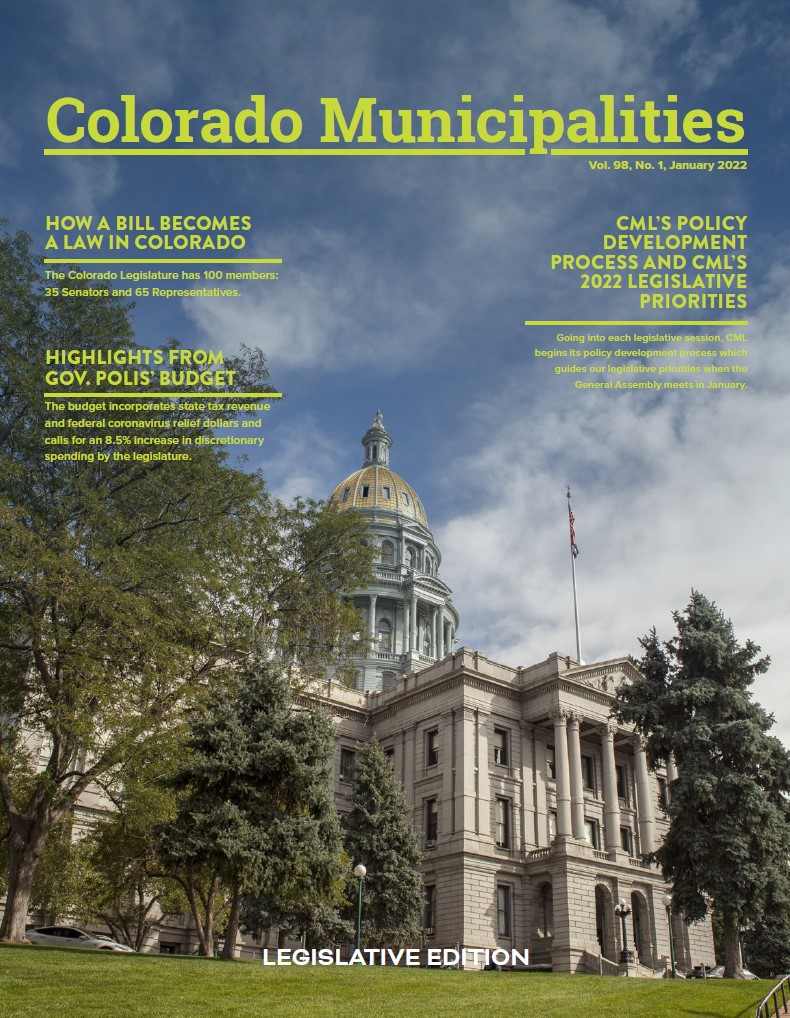 This edition of Colorado Municipalities focuses on the 2022 Legislative Session, with articles on CML's policy development process, CML's 2022 legislative priorities, highlights from Gov. Polis' budget, and more.
CML Research Publications
CML publishes a wealth of information throughout the year. Below are some of our most popular publications.