Publications & News
HUTF Estimates
CML has prepared the Highway User Tax Fund (HUTF) estimates to assist you with modifying your current 2022 budget and in developing your 2023 budget.
2022 and 2023 HUTF Estimates for Cities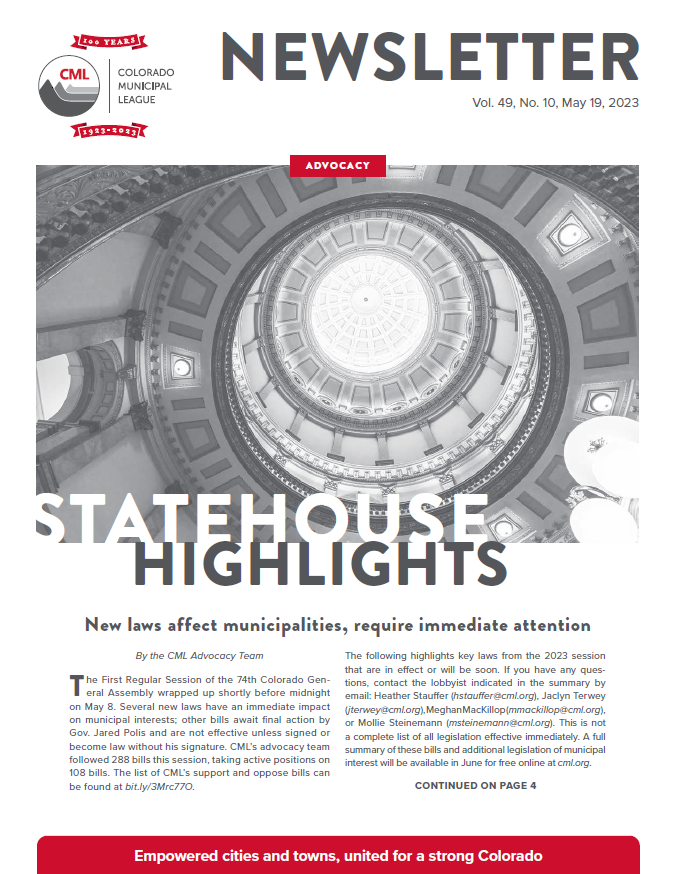 In this issue:
New legislation affecting municipalities

Save big by registering early for CML Annual Conference
Grants & funding opportunities for cities & towns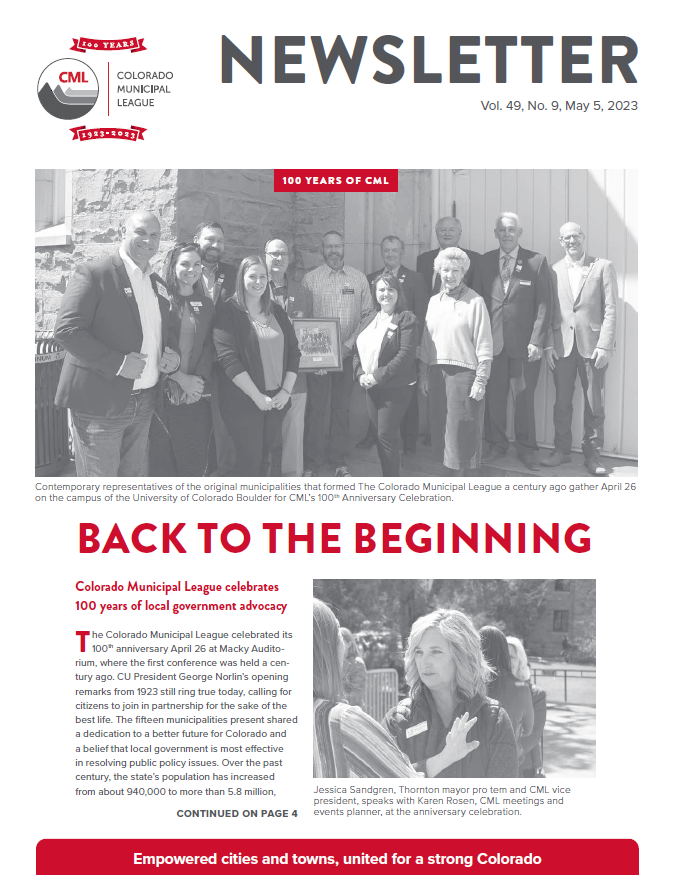 In this issue:
CML celebrates 100th anniversary

Constitutional questions for "private" social media use
EPA offers grants for wastewater infrastructure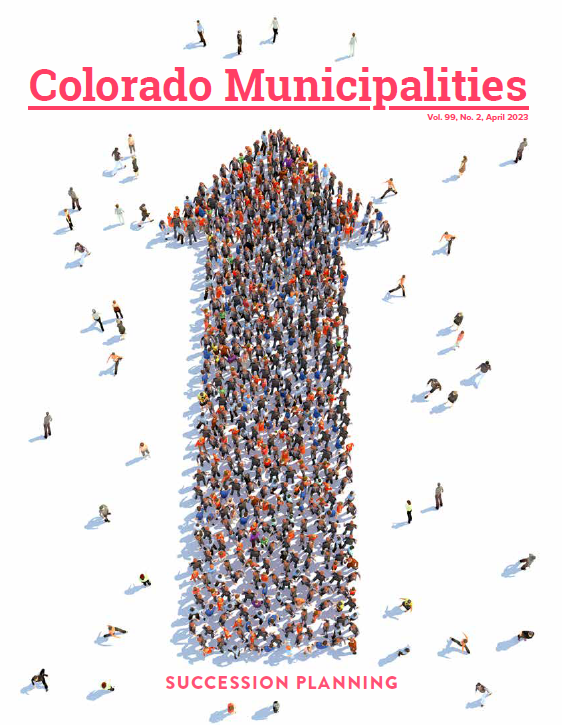 This edition of Colorado Municipalities takes a look at succession planning in municipal government, with a focus on municipal staff, elected officials, and youth outreach.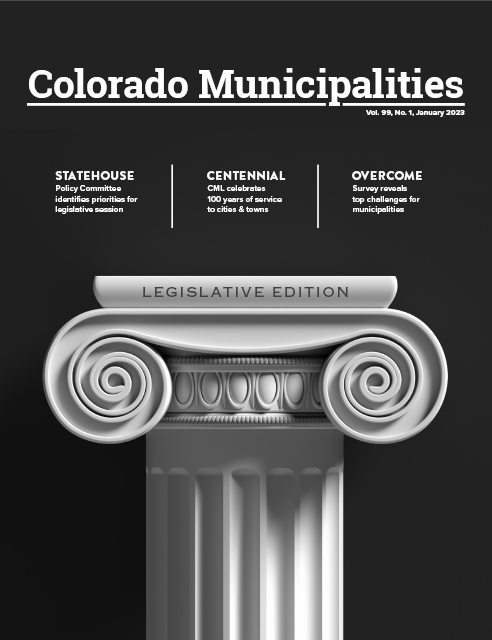 This edition of Colorado Municipalities focuses on the upcoming legislative session, with articles on land planning, open records, and municipal broadband.
CML Research Publications
CML publishes a wealth of information throughout the year. Below are some of our most popular publications.