Publications & News
HUTF Estimates
CML has prepared the Highway User Tax Fund (HUTF) estimates to assist you with modifying your current 2022 budget and in developing your 2023 budget.
2022 and 2023 HUTF Estimates for Cities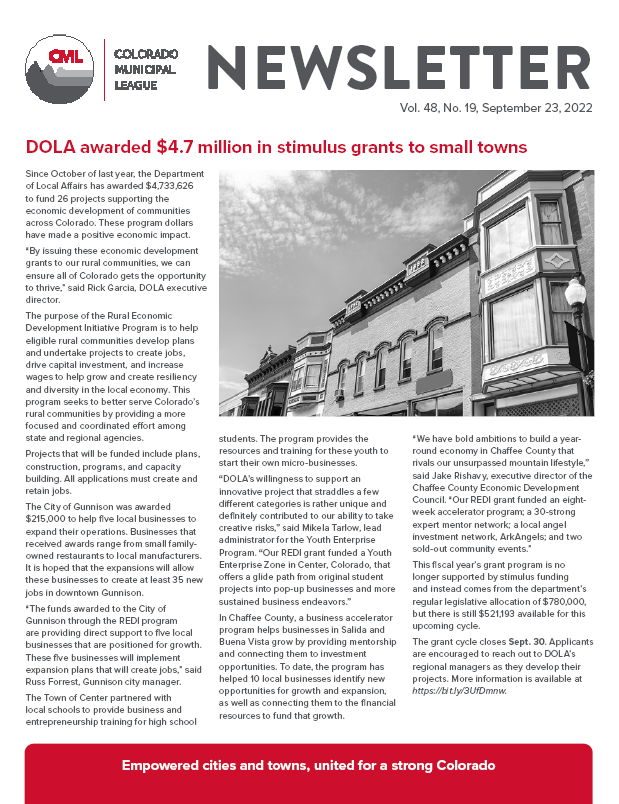 In this issue we cover:
Stimulus funds benefit small towns
Survey finds strong interest in infrastructure spending
Interstate commerce & municipal authority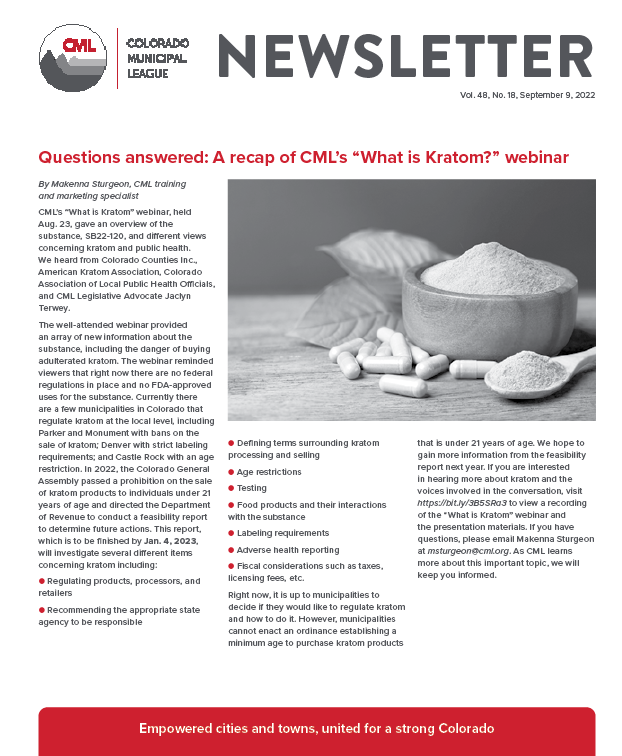 In this issue we cover:
CML webinar on kratom
Highway Tax Fund revenues rebound
Navigating municipal background checks
More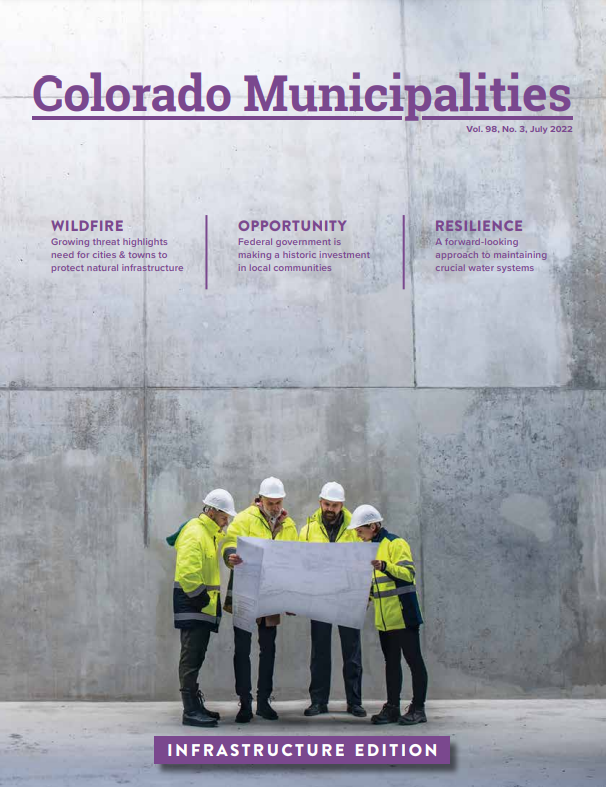 In this issue we cover:
Taxation to fund municipal projects
Preserving natural infrastructure to prevent wildfire
Bipartisan Infrastructure Law
More

This edition of Colorado Municipalities focuses on housing, with articles on affordable housing, housing needs of older Coloradans, accessory dwelling units, and more.
CML Research Publications
CML publishes a wealth of information throughout the year. Below are some of our most popular publications.