On Aug. 1, the Federal Communications Commission (FCC) voted 3–2 to approve a report and order (bit.ly/2kkonNj) that will make dramatic changes to the way franchise fees are calculated under cable franchise agreements granted by local governments. The degree to which your municipality will be affected by the new order depends on the details of your particular franchise.
Gov. Jared Polis and members of his staff visited CML on Aug. 15 to meet with CML's executive officers and members of CML staff.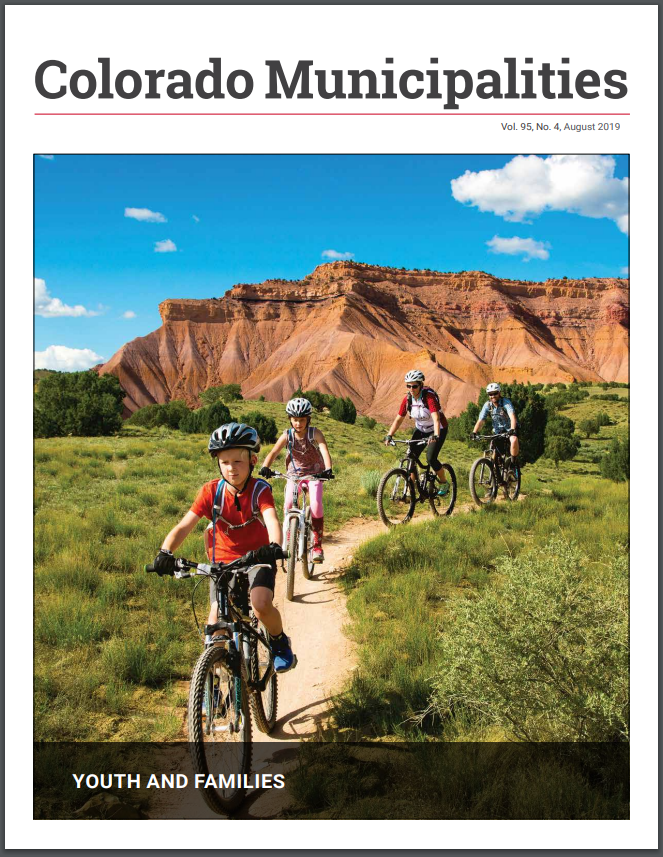 This edition of Colorado Municipalities focuses on youth and families with articles on mentorship, youth-friendly initiatives, full-day kindergarten and more.

Sam Mamet's thoughts upon his retirement after 40 years with the Colorado Municipal League.
CML Research Publications
CML publishes a wealth of information throughout the year. Below are some of our most popular publications.
TABOR: A Guide to the Taxpayer's Bill of Rights

This update is a product of careful consideration and multiple revisions, resulting in a guide that is the most up-to-date information on TABOR. This is for pre-order; publication not available until the end of October 2018.

How to Hire a Local Government Administrator

Step-by-step guidance on how to hire a new manager. Includes sections on the finding the best match and sealing the deal. Also includes appendices with sample job notices, position descriptions, and open records considerations. Municipal members can log on to the CML website and access a PDF for free under Resources > Publications. Published 2013.