On Sept. 18, the CML Board met and took positions on four ballot initiatives. Those initiatives are listed below as well as the rationale for the position.
Amendment B — Gallagher Repeal
Amendment B repeals provisions related to the residential and nonresidential assessment rates from the state constitution, including the provisions commonly referred to as the Gallagher Amendment. The Gallagher Amendment requires that residential and nonresidential property make up unvarying proportions of total statewide taxable property over time.
The Colorado Municipal League announced Aug. 26 that Colorado Springs Mayor John Suthers has been named the inaugural recipient of the Sam Mamet Good Governance Award. The award, named in honor of retired CML Executive Director Sam Mamet, honors an individual who exemplifies and seeks to expand the application of principles of
good governance.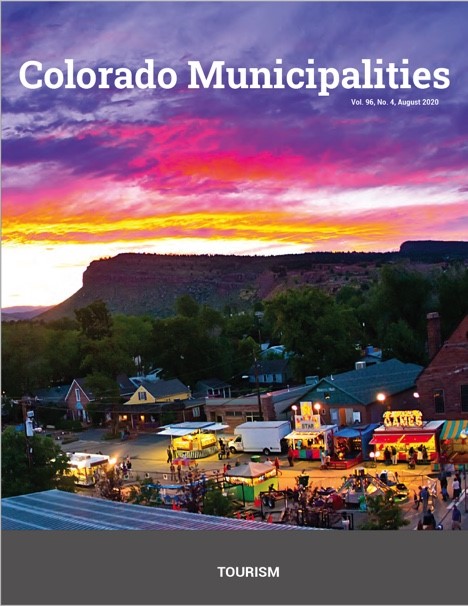 This edition of Colorado Municipalities focuses on tourism, including information about bringing tourists back following COVID-19. Articles include the Colorado Tourism Office's CRAFT program, DOLA's Main Street program, agritourism, heritage tourism, craft beer tourism, marijuana tourism and more.
This edition of Colorado Municipalities focuses on governing in the age of COVID-19, with articles on law enforcement response, adaptations made to hold successful April elections, economic recovery, resiliency, historical documentation, cybersecurity, and remote building inspections.
CML Research Publications
CML publishes a wealth of information throughout the year. Below are some of our most popular publications.
TABOR: A Guide to the Taxpayer's Bill of Rights

This update is a product of careful consideration and multiple revisions, resulting in a guide that is the most up-to-date information on TABOR. This is for pre-order; publication not available until the end of October 2018.

How to Hire a Local Government Administrator

Step-by-step guidance on how to hire a new manager. Includes sections on the finding the best match and sealing the deal. Also includes appendices with sample job notices, position descriptions, and open records considerations. Municipal members can log on to the CML website and access a PDF for free under Resources > Publications. Published 2013.