After weeks of political wrangling between the various factions of Congressional Democrats, the U.S. House of Representatives on Nov. 19 passed the budget reconciliation bill commonly known as the Build Back Better Act (BBBA). In the end, the vote was party line, except for one Democrat who sided with the Republican opposition.

On October 28, President Joe Biden announced he will present a scaleddown version of his Build Back Better Act following negotiations between key factions in the House and Senate. While it isn't immediately clear that it will satisfy differing demands from within the Democratic party, its successful passage would likely allow an up or down vote in the House on the bipartisan Investment in Infrastructure and Jobs Act (IIJA).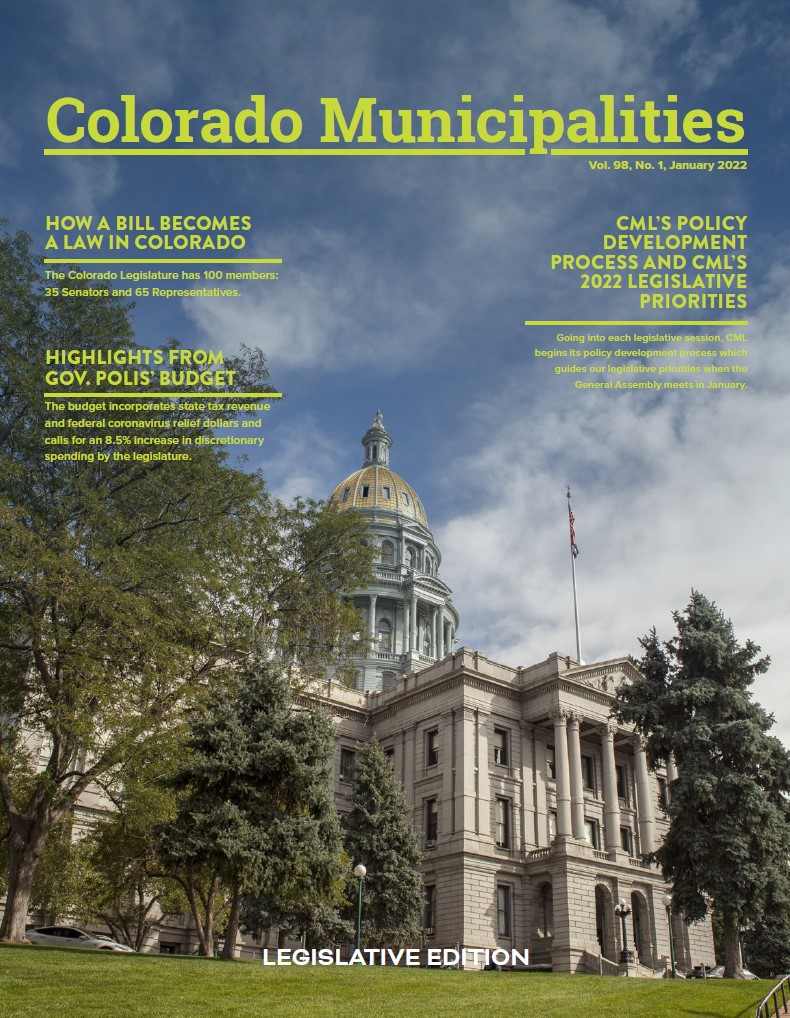 This edition of Colorado Municipalities focuses on the 2022 Legislative Session, with articles on CML's policy development process, CML's 2022 legislative priorities, highlights from Gov. Polis' budget, and more.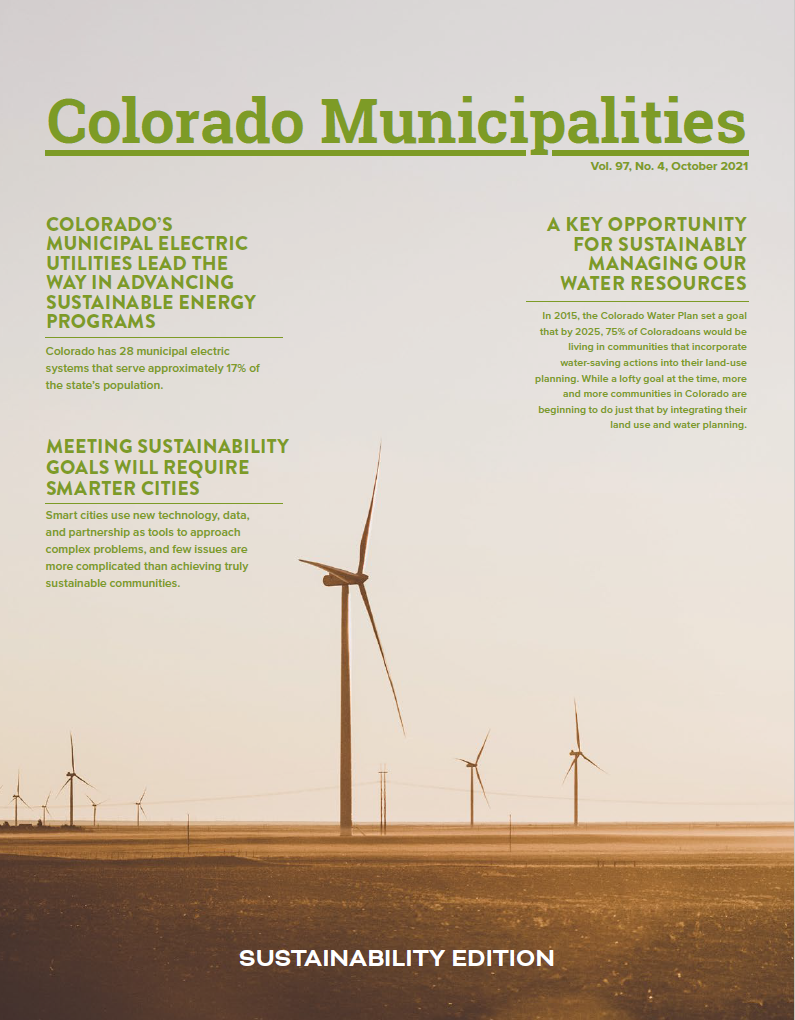 This edition of Colorado Municipalities focuses on sustainability, with articles on meeting sustainability goals, sustainably managing water resources, sustainable tourism, sustainable building codes, and many more.
CML Research Publications
CML publishes a wealth of information throughout the year. Below are some of our most popular publications.