Publications & News
HUTF Estimates
CML has prepared the Highway User Tax Fund (HUTF) estimates to assist you with modifying your current 2022 budget and in developing your 2023 budget.
2022 and 2023 HUTF Estimates for Cities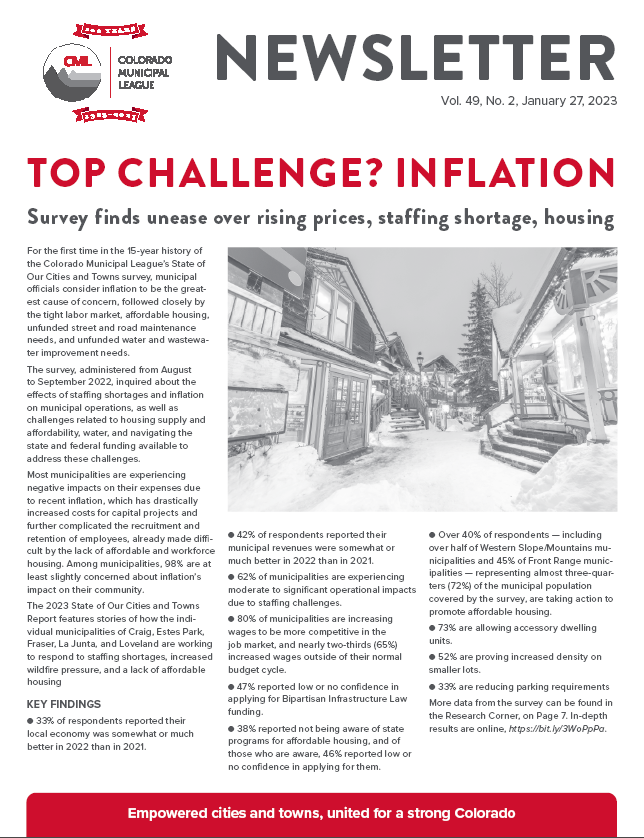 In this issue:
Inflation poses challenge for cities & towns
CML champions local zoning rights
How to utilize state funds to build affordable housing in your community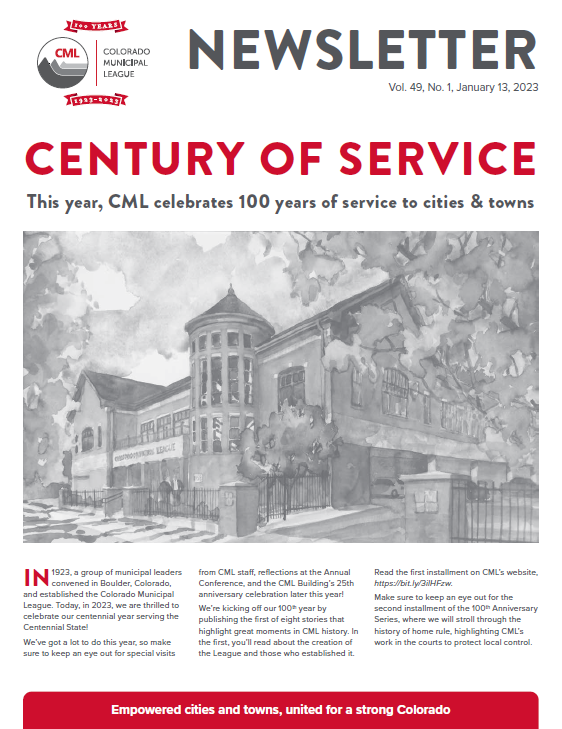 In this issue we cover:
CML celebrates 100 years
New matching grant program for infrastructure projects
EPA defines Waters of the United States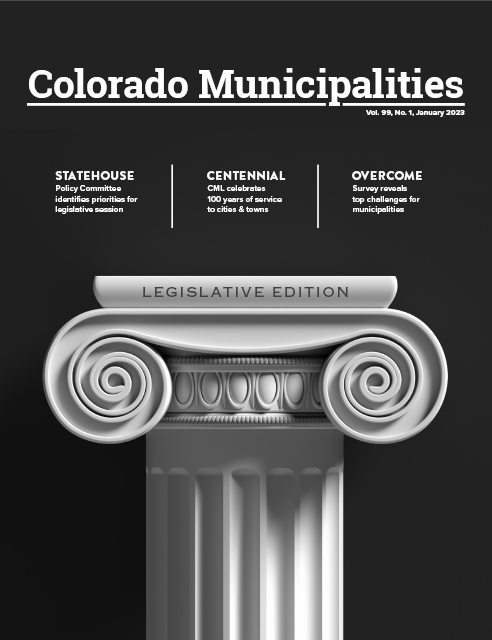 This edition of Colorado Municipalities focuses on the upcoming legislative session, with articles on land planning, open records, and municipal broadband.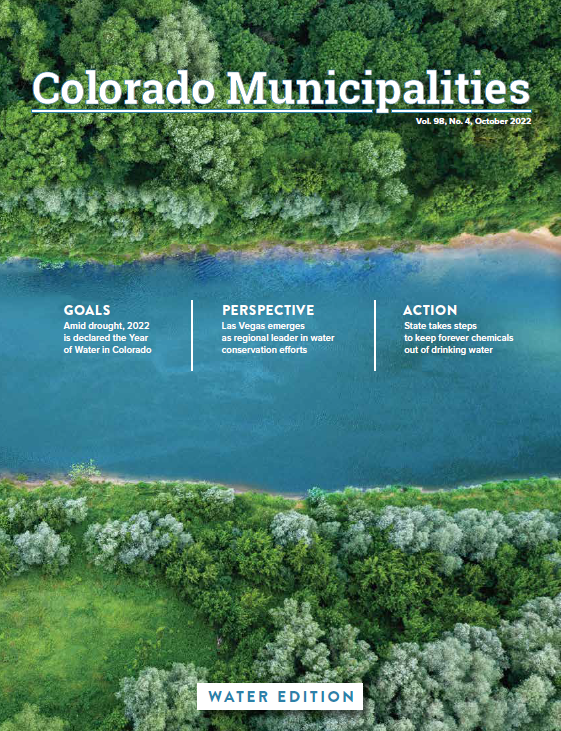 This edition of Colorado Municipalities focuses on water, with articles on The Year of Water in Colorado, sustainability, and steps municipalities can take to keep forever chemicals out of drinking water.
CML Research Publications
CML publishes a wealth of information throughout the year. Below are some of our most popular publications.