The Colorado General Assembly will take up sweeping legislation soon that seeks to mandate collective bargaining rights on local governments, higher education, and other public employers.
On Thursday, March 18, legislative leaders released new details on legislation that will be introduced in the weeks ahead intended to be a "comprehensive transportation funding plan to modernize our state's transportation system," according to one of the bill's sponsors, Sen. Faith Winter, D-Westminster.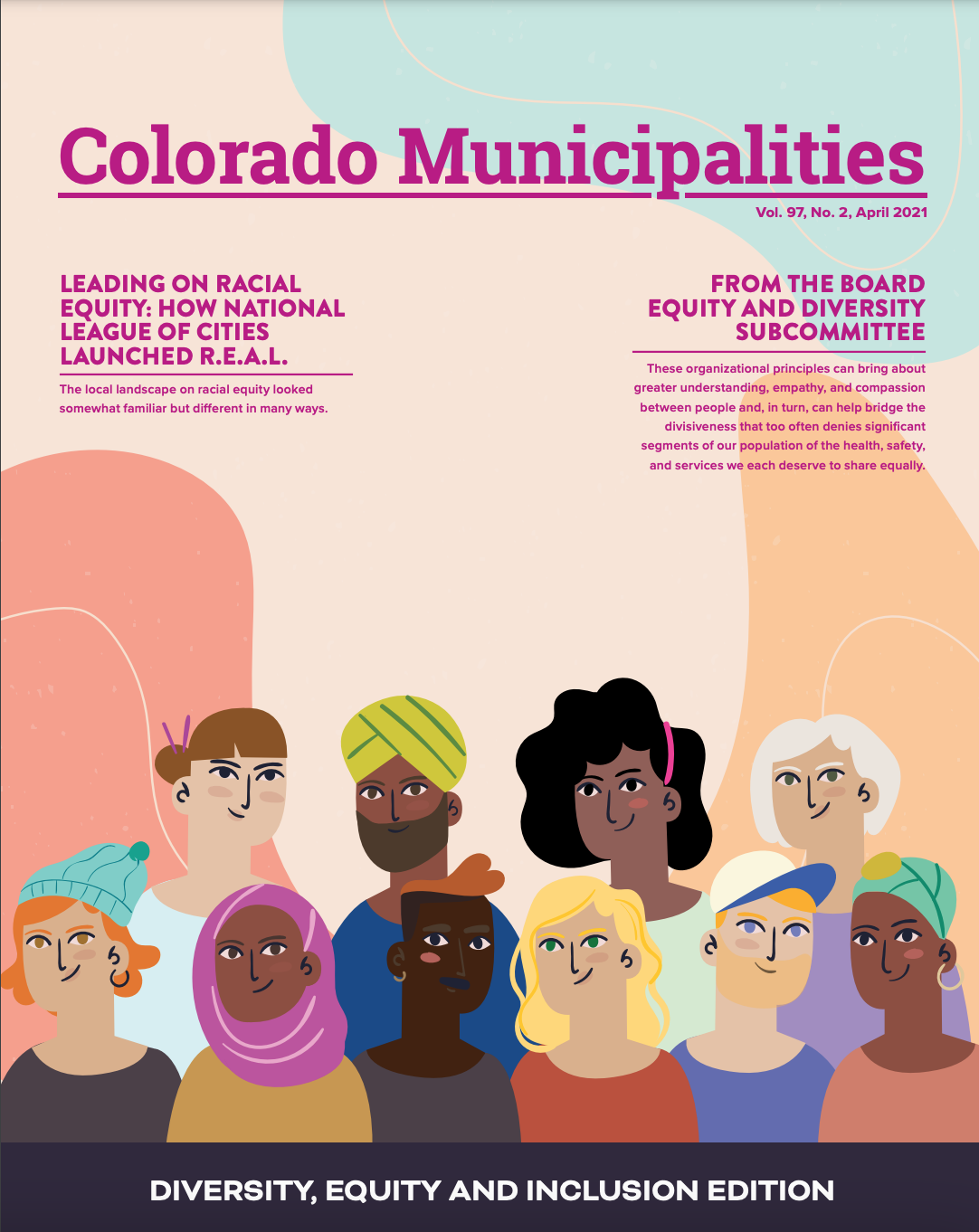 This edition of Colorado Municipalities focuses on equity, diversity and inclusion. Articles include equity and climate action planning, How National League of Cities launched R.E.A.L, Increasing equity in the marijuana industry, and more.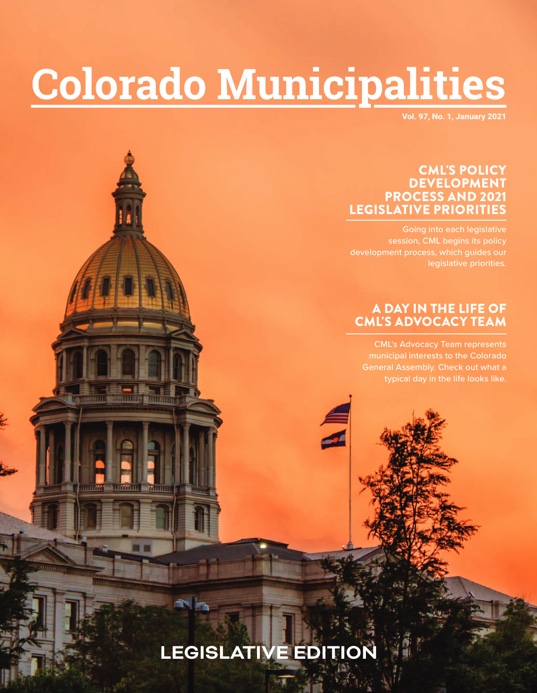 This edition of Colorado Municipalities focuses on the 2021 General Assembly, including articles on CML's policy development process and legislative priorities, a day in the life of CML's advocacy team, new faces at the capitol, COVID-19 impacts and response, the Governor's FY 21-22 budget and the state budget process, and many more.
CML Research Publications
CML publishes a wealth of information throughout the year. Below are some of our most popular publications.
TABOR: A Guide to the Taxpayer's Bill of Rights

This update is a product of careful consideration and multiple revisions, resulting in a guide that is the most up-to-date information on TABOR. This is for pre-order; publication not available until the end of October 2018.