2023 Annual Conference
Registration is now open for the Colorado Municipal League's 101st Annual Conference, to be held June 25-28 at the Gaylord of the Rockies in Aurora. The conference is CML's signature event of the year, where municipal officials from around the state gather to network and exchange ideas. Year after year, attendees rave about the experience and how inspired they are to get back to work and put their newfound knowledge to use. The conference is a unique opportunity to meet municipal officials from communities across the state and discuss issues of widespread municipal concern.
View the 2023 Conference Program.
Sponsor Information
Click here to view the 2023 Sponsor Brochure.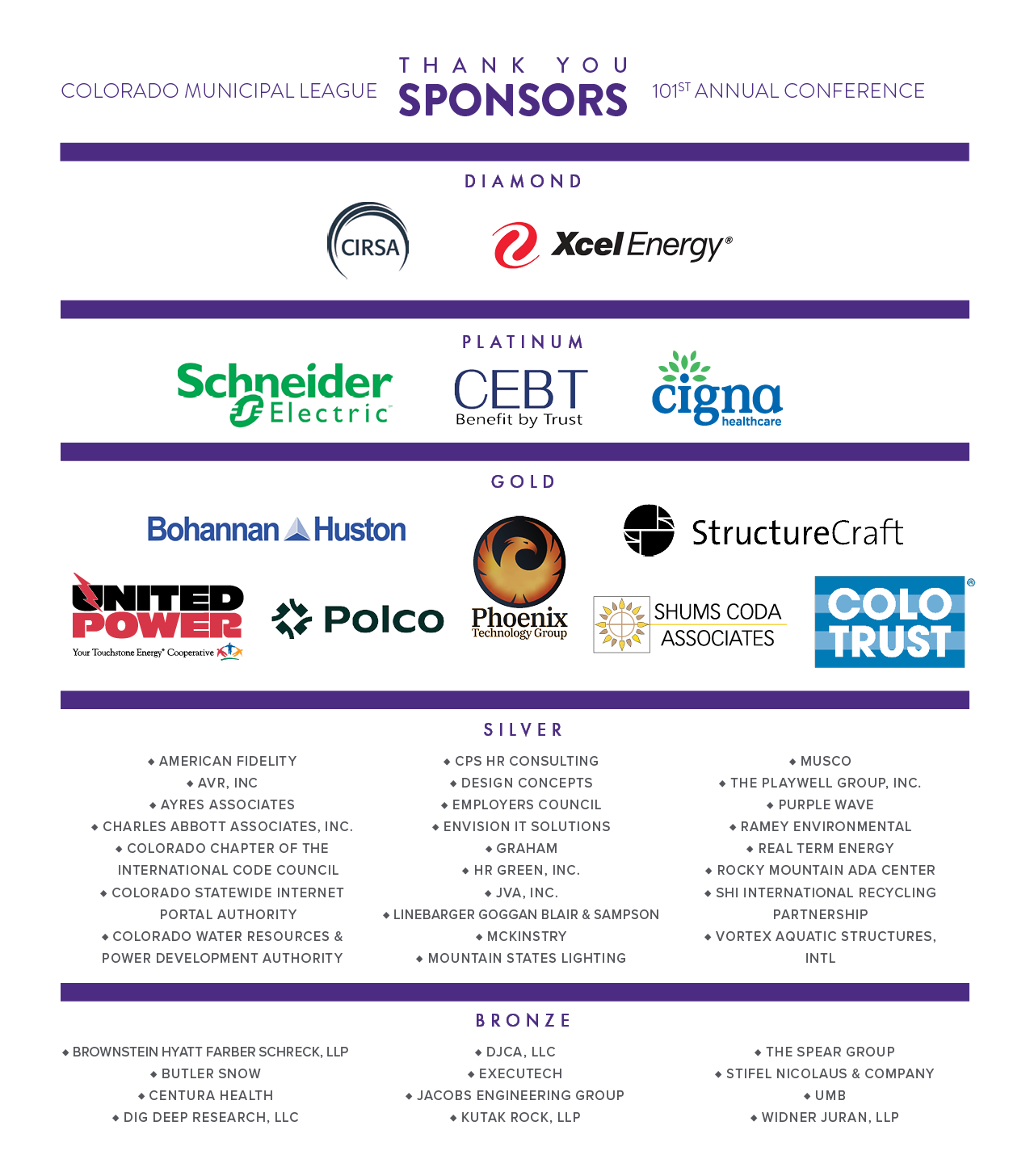 Mayor Mike Coffman invites you to CML's 101st Conference in Aurora
City of Aurora
The City of Aurora has put together information you will find helpful before the conference. Please click here for more information.
Sam Mamet Good Governance Award
The Sam Mamet Good Governance Award, established in 2019 in honor of retired CML Executive Director Sam Mamet, honors an individual who exemplifies and seeks to expand the application of principles of good governance. We are thrilled to announce that we are now accepting applications for the 2023 Sam Mamet Good Governance Award.
Click here to learn more or to submit a nomination.
Future Annual Conference Dates and Locations
Mark your calendar. We're looking forward to seeing you for our 2024 Annual Conference!
June 18-21, 2024 – Loveland