Join us in Westminster Sept. 22-24
CML's Special Conference is the premiere training event for Colorado municipal officials. It is an opportunity to learn from experts and each other, as well as to network with your colleagues from around the state.
Registration closed
Registration for CML's Special Conference is closed. You can still register for CML's Special Virtual Conference. Find out more here.
Virtual Conference Sept. 30-Oct. 1
In addition to our in-person event in Westminster Sept. 22-24, we will be holding a Virtual Special Conference on Sept. 30-Oct. 1. This virtual event will re-broadcast some of the sessions from the in-person event, in addition to new, exciting content. All in-person conference registrants will receive a complimentary registration for the virtual conference! Separate virtual conference registration will also be available.
Gov. Polis to speak at Thursday lunch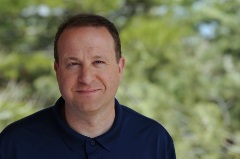 You won't want to miss our Thursday lunch, where we will hear from Gov. Jared Polis and present this year's Sam Mamet Good Governance Awards. Lunch ticket is required.
Meet our "explainer in chief"
Highlights from the 2019 Annual Conference