Municipal Retail Marijuana Laws
The municipalities in the map below permit retail marijuana in some form. Each color represents the retail marijuana status in that municipality. A color key is located below the map. Status updated through April 2022 election.
Using this map
A map key is located in the table below. Clicking on the name of a municipality, either in the key menu or on the map, will provide you the municipality's retail marijuana status, along with tax information.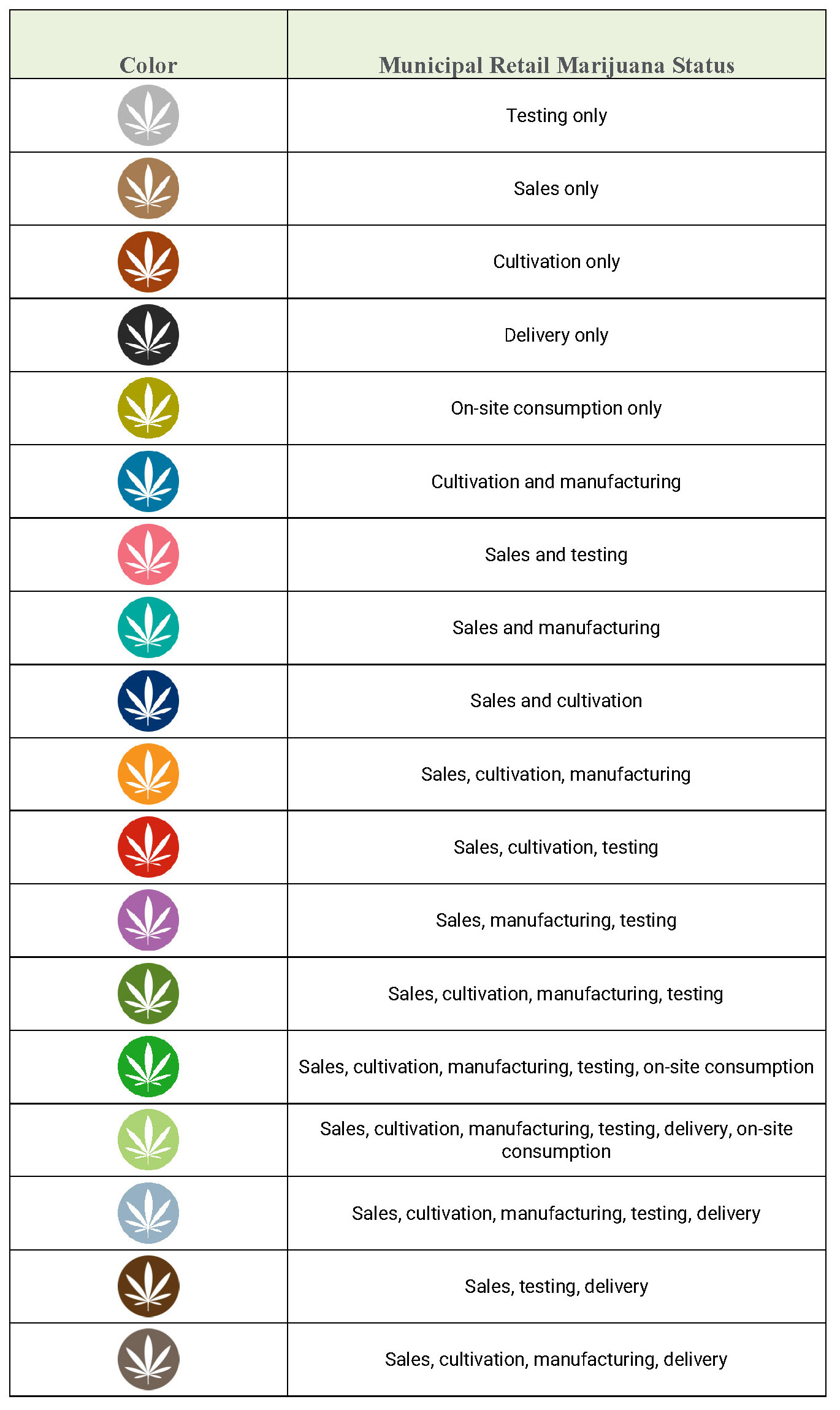 Prefer a list?
A list of municipalities by retail marijuana status is available here.