Position Papers
CML produces position papers on bills throughout the legislative session. Click here to view.
Laws Enacted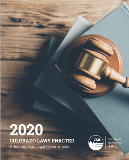 2020 Colorado Laws Enacted Affecting Municipal Governments is now available. Past editions are available here.
Colorado Supreme Court Affirms Municipal Authority to Regulate Firearms

July 7, 2020

In late June, the Colorado Supreme Court in Rocky Mountain Gun Owners v. Polis, 18SC817 (Colo. 2020), unanimously upheld a 2013 state statute that prohibits large-capacity ammunition magazines, defined as more than 15 rounds, typically associated with semi-automatic weapons. C.R.S. § 18-12-301 et seq. The Court held that this law does not violate the right to bear arms found under Art. II, Sec. 13 of the Colorado Constitution because the state general assembly used a reasonable exercise of police power in enacting the statute.

The decision is important for municipalities because the Court affirmed and clarified the standards that apply in a lawsuit over a local or state firearms law. The Court clarified that right to bear arms is not an unlimited right and is subject to reasonable regulation. The standard in Colorado that a court uses to see whether the law should be upheld is called "reasonable exercise test" and originates from Robertson v. City & County of Denver, 874 P.2d 325 (Colo. 1994).
Tenth Circuit Holds Curfew on Door-to-Door Commercial Solicitors Violation of First Amendment

June 15, 2020

On May 15, the Tenth Circuit Court of Appeals struck down a 7:00 p.m. curfew for door-to-door commercial solicitors because it did not survive First Amendment scrutiny under the Central Hudson test, affirming the district court's judgment, which concluded that Castle Rock has failed to demonstrate that the curfew advances its substantial interests in a direct and material way. CML filed an amicus brief in support of Castle Rock in this case.
2019 Laws Enacted is Available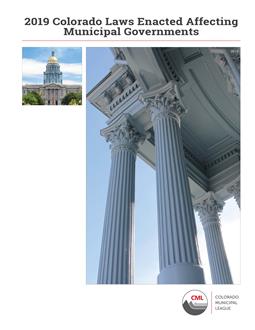 Each year, CML analyzes the laws passed by the Colorado General Assembly that affect cities and towns, and compiles that information into the publication, Colorado Laws Enacted Affecting Municipalities. The 2019 edition is now available; previous years also are available for free online.
Learn More