FAMLI: What's right for your city or town?
April 2022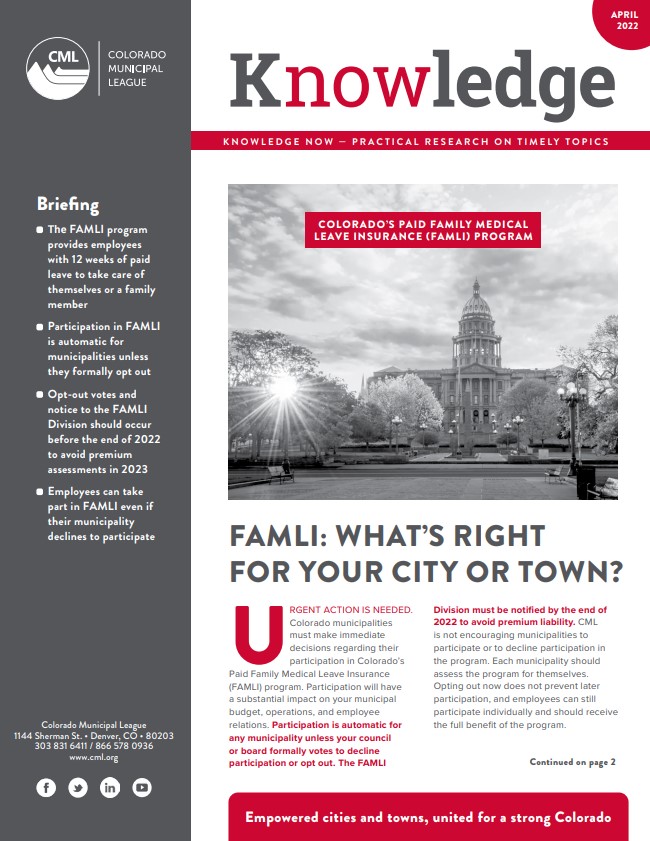 A recently released CML Knowledge Now white paper offers a brief explanation of the FAMLI program, examines anticipated costs for municipalities and costs and benefits for employees, and summarizes the declination process, including hearing and notice requirements.
Program participation will impact your municipal budget, operations, and employee relations and is automatic for any municipality unless your council or board formally votes to decline participation or opt out. The FAMLI Division must be notified by the end of 2022 to avoid premium liability. CML is not encouraging municipalities to participate or to decline participation in the program. Each municipality should assess the program for themselves.
Download the issue here.