CML Newsletter
April 26, 2019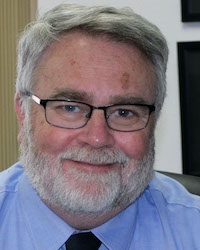 CML members are encouraged to consider a leadership position for your CML Executive Board. Current Board Member and Estes Park Town Administrator Frank Lancaster shares his experience:
One of the best things about CML is that it represents all of the people who are elected to municipal office and work for municipal government. A strength of the CML Executive Board has always been that it includes elected officials as well as managers and attorneys.
Even though CML members come from all over the state representing all sizes of municipalities, they all have one thing in common: They care about their communities!
I was a county manager for a long time, and when I came to Estes Park, I represented the Town on the CML Policy Committee. When I considered running for the CML board, that was one of the things that motivated me to do it the most.
Since I have been on the board, I have new friends and colleagues from around the state.
Each member has an equal voice and an equal vote no matter where they come from, and everyone respects one another.
I have learned a lot from my colleagues on the CML Executive Board, and I encourage you to consider running for the CML board too. Whether you are elected or appointed, there is a place for leaders who want to contribute to our statewide association.
To run for a position on the CML Executive Board, submit to CML a written application and a written endorsement from your city council or board of trustees by 5 p.m., June 5. Materials should be mailed or delivered to 1144 Sherman St., Denver, CO 80203, or faxed to 303-860-8175. Sample application and endorsement forms are available online or by calling 303-831-6411 or 866-578-0936.
Questions on nominating committee procedures may be directed to CML Executive Director Kevin Bommer at kbommer@cml.org, 303-831-6411, or 866-578-0936.
---
Periodicals Subscription Request
A members-only benefit.