Stay tuned for 2023 bill lists
CML boxscore of support and oppose bills
CML-followed house bills
CML-followed senate bills
Last Updated : May 2, 2022
Bill : HB22-1011
Sponsors:
Senator Pete Lee Democrat District 11
Senator Tammy Story Democrat District 16
Representative Marc Snyder Democrat District 18
Representative Lisa Cutter Democrat District 25
Status: H. 3rd Reading
CML Position: Support
Lobbyist: Heather Stauffer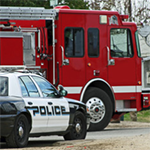 On or before March 1, 2023, the bill creates the Wildfire Mitigation Incentives for Local Government Grant Program in the Colorado State Forest Service to provide matching funds to local governments that raise dedicated revenue, like a sales tax, for forest management and wildfire mitigation activities. Mitigation efforts include forest thinning, wildfire fuel reduction, and outreach to property owners and the public or any other means of forest management of wildfire mitigation as determined appropriate for funding by the forest service.

In addition to a dedicated revenue source, the bill's proponents added language via amendment which will allow local governments without dedicated revenue sources to apply for matching grants if they can demonstrate that an existing local program, project, or funding mechanism is contributing to local long-term funding for wildfire mitigation and forest health. Other creative or innovative approaches can be considered for funding by the forest service.

Local governments who have unsuccessfully attempted to create dedicated revenue sources for wildfire mitigation and forest health previously are also eligible to apply for funding.
Find out more