Stay tuned for 2023 bill lists
CML boxscore of support and oppose bills
CML-followed house bills
CML-followed senate bills
Last Updated : May 2, 2022
Bill : SB22-004
Sponsors:
Senator Bob Rankin Republican District 8
Senator Jeff Bridges Democrat District 26
Representative Julie McCluskie Democrat District 61
Status: H. Appropriations
CML Position: Neutral
Lobbyist: Heather Stauffer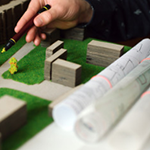 2.23.22 Update: An amendment was added onto the bill in Senate Education Committee which removes the previous mandates on public libraries. CML will be neutral on the bill with the amendment.

The bill requires the board of trustees for each public library to adopt a policy by January 1, 2023, to support parents and children in improving literacy through the science of reading. The policy must include a requirement that each librarian successfully complete evidence-based training in the science of reading; The director of the board of trustees maintain an accurate list on the library website of the librarians who successfully complete the training; and the director of the board of trustees identify materials and activities for parents and children to improve literacy and ensure that the materials and activities are available in the public library and are updated monthly.

The requirements of this bill include municipal libraries and librarians. Municipal librarians have many concerns about the new mandates of this bill which would require large changes to library law. This bill would also change qualifications for librarians which are currently determined by the needs of the community, and the availability of qualified candidates. Finally, the bill changes the scope of most public library director's job descriptions, and the requirements are not in alignment with the practices and philosophy of public libraries.



Find out more