Last Updated : June 5, 2020
Bill : HB 20-1001
Sponsors:
Senator Kevin Priola Republican District 25
Senator Jeff Bridges Democrat District 26
Representative Colin Larson Republican District 22
Representative Kyle Mullica Democrat District 34
Status: Before Governor
CML Position: Support
Lobbyist: Brandy DeLange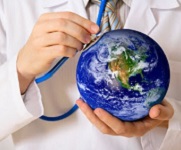 HB 1001 will increase the minimum statewide purchase age of nicotine products from 18 to 21. In addition to increasing the minimum age, HB 1001 will also:
Create a dual state and local licensing authority;

if a city or town has opted to license retailers they may impose more stringent requirements than the state. Additionally, the state shall not issue a license to a retailer until the retailer has obtained local licensing approval and is able to provide a copy of that local license to the Liquor Enforcement Division. State and local licensing authorities will also work in tandem to conduct compliance checks and respond to complaints.

And, require that new retail locations not be within 500 feet of a school (cities and towns may eliminate one or more type of school or adopt a shorter distance restriction if needed).
In lieu of state legislation, several municipalities (including Denver, Aspen, Avon, Edgewater, Basalt, Boulder, Glenwood Springs, Minturn, Carbondale and Snowmass Village) have already passed ordinances increasing the minimum age of purchase of nicotine products to 21.

HB 1001 was amended in committee to address the following concerns raised by opponents:

1. Clarify a clerk between the ages of 18 and 20 handling tobacco in the course of their job duties is not illegally possessing tobacco.
2. Restore the 24 month timeline in which a violation is still on record.
3. Reinstate the Affirmative Defense, but takes existing law allowing 2 in 24 months and changes this to once in 24 months.
4. Allow for gaming establishments to have vending machines.
5. Clarify and streamline the state licensing process if a locality has licensing in place (around easing the process for obtaining of both licenses, when the renewal dates will be set, the coordination/communication when violations occur, and that local's compliance checks can count towards the state's 2 required compliance checks).
6. Establish and process for online sales similar to current liquor practices.

HB 1001 was passed out of the Senate and is now headed to the Governor's desk.


Find out more