Stay tuned for 2023 bill lists
CML boxscore of support and oppose bills
CML-followed house bills
CML-followed senate bills
Last Updated : May 17, 2022
Bill : HB22-1029
Sponsors:
Representative Shannon Bird Democrat District 35
Representative Shane Sandridge Republican District 14
Senator Chris Kolker Democrat District 27
Senator Kevin Priola Republican District 25
Status: Before Governor
CML Position: Support
Lobbyist: Meghan Dollar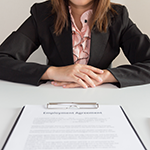 Senate Bill 18-200 created the requirement for an annual direct distribution to be paid to the Public Employee Retirement Association (PERA) each July 1 until the unfunded liabilities of the state, judicial, school, and Denver Public Schools divisional trusts are paid. Due to COVID, the legislature passed legislation to suspend that direct distribution. The Pension Review Commission has approved legislation that restores the suspended direct distribution payment of $225.0 million to the Public Employees' Retirement Association that was not made on July 1, 2020, plus an estimate of missed investment gains that would have accrued over two years. CML supports increasing stability to PERA for the local governments that are in PERA.

The bill was amended substantially in House Appropriations to spread out the payment over several years.
Find out more