Stay tuned for 2023 bill lists
CML boxscore of support and oppose bills
CML-followed house bills
CML-followed senate bills
Last Updated : May 20, 2022
Bill : HB22-1067
Sponsors:
Senator Pete Lee Democrat District 11
Representative Steven Woodrow Democrat District 6
Representative Serena Gonzales-Gutierrez Democrat District 4
Status: Passed Senate
CML Position: Neutral
Lobbyist: Meghan MacKillop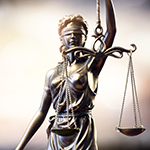 In the 2021, the General Assembly passed HB21-1280, Pre-trial Detention Reform, which requires district courts to hold an initial bond hearing with an arrested individual within 48 hours of the person being detained. HB22-1067 requires that municipal courts hold an initial bond hearing within 48 hours of a person being detained on municipal charges. If the court is unable to hold a hearing within 48 hours, the person may be released on a personal recognizance bond. CML was successful in amending the bill to:
clarify that the court must hold a bail hearing within 48 hours of receiving notice that a person has been detained;
clarify that it is not a violation if a hearing does not occur due to circumstances outside of the court's control; and
extend the effective date of the bill to January 1, 2023.
With the amendments, CML is in a neutral position. The bill received final approval from the Senate on Monday, May 2, and it will head to the Governor for his signature.
Find out more