Last Updated : April 26, 2021
Bill : HB21-1222
Sponsors:
Representative Alex Valdez Democrat District 5
Representative Kevin Van Winkle Republican District 43
Senator Faith Winter Democrat District 24
Senator Jim Smallwood Republican District 4
Status: S. 3rd Reading
CML Position: Oppose
Lobbyist: Meghan Dollar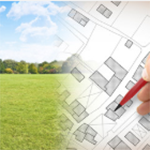 The bill requires that family childcare homes be classified as residences for purposes of licensure and local regulations, including zoning, land use development, fire and life safety, and building codes. The bill removes a local government's ability to treat these facilities as commercial which many do because these are operating childcare facilities. CML consistently opposes the state infringing in local land use.
Find out more