Stay tuned for 2023 bill lists
CML boxscore of support and oppose bills
CML-followed house bills
CML-followed senate bills
Last Updated : May 17, 2022
Bill : HB22-1287
Sponsors:
Representative Edie Hooton Democrat District 10
Senator Faith Winter Democrat District 24
Andrew Boesenecker
Status: Before Governor
CML Position: Support
Lobbyist: Meghan Dollar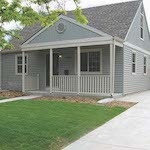 Staff was directed to pursue legislation that creates more opportunities and flexibility for residents to purchase mobile home parks. Legislation is currently being drafted and CML met with the sponsor to make sure our priority language was included in the legislation. Currently, the legislation contains provisions that allow for governmental entities to act as a third party as well as increasing transparency and extending the timeline for residents to make an offer. The legislation will also include rent stabilization for lots. Staff took the draft legislation to the Policy Committee and subsequently the CML Executive Board approved a support position. The legislation is HB22-1287.

The legislation was amended on the floor to remove the lot rent stabilization in the bill. That was due to the Governor's opposition. Additionally, the bill was amended in the Senate to reduce some of the timelines required in the bill. HB22-1287 ultimately passed the Senate and is headed to the Governor's desk.


Find out more