Stay tuned for 2023 bill lists
CML boxscore of support and oppose bills
CML-followed house bills
CML-followed senate bills
Last Updated : May 17, 2022
Bill : HB22-1051
Sponsors:
Representative Shannon Bird Democrat District 35
Representative Hugh McKean Republican District 51
Senator Rachel Zenzinger Democrat District 19
Senator Dennis Hisey Republican District 2
Status: Before Governor
CML Position: Support
Lobbyist: Meghan Dollar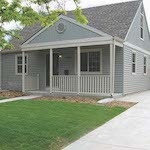 The State Affordable Housing Tax Credit was created several years ago and is run buy the Colorado Housing and Finance Authority (CHFA). This program is been incredibly successful and has led to the creation of thousands of units all over the State of Colorado. The program is also very popular with often many more applicants than recipients. Currently, CHFA may allocate income tax credits in an annual aggregate amount of up to $10 million for the years beginning on January 1, 2020, and ending on December 31, 2024. HB22-1051 extends this period to December 31, 2034, and increases the annual aggregate cap for the years beginning on January 1, 2023, and ending on December 31, 2034, to $15 million. CML historically has supported the creation and extension of this program and it has led to positive outcomes for our members.
Find out more