Stay tuned for 2023 bill lists
CML boxscore of support and oppose bills
CML-followed house bills
CML-followed senate bills
Last Updated : May 17, 2022
Bill : HB22-1304
Sponsors:
Senator James Coleman Democrat District 33
Senator Julie Gonzales Democrat District 34
Representative Mary Bradfield Republican District 21
Representative Dylan Roberts Democrat District 26
Status: Before Governor
CML Position: Support
Lobbyist: Meghan Dollar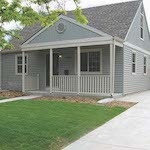 HB22-1304 creates two state grant programs. The local investments in transformational affordable housing grant program, administered by the Division of Housing (DOH) and the infrastructure and strong communities grant program, administered by the Division of Local Government (DLG) in the department. Both Divisions are in the Department of Local Affairs (DOLA).
The affordable housing grant program provides grants to local governments and nonprofit organizations to enable such entities to make investments in their communities or regions of the state in transformational affordable housing and housing related matters.
The strong communities grant program provides grants to eligible local governments to enable local governments to invest in infill infrastructure projects that support affordable housing. The strong communities grant program portion of the bill requires a multi-agency group, comprised of DLG, the state energy office, and the department of transportation, with the assistance of stakeholders, to develop a list of sustainable land use best practices that will accomplish the goals of the grant program and improve a local government's viability in being considered for a grant award.
Find out more