Stay tuned for 2023 bill lists
CML boxscore of support and oppose bills
CML-followed house bills
CML-followed senate bills
Last Updated : May 17, 2022
Bill : SB22-230
Sponsors:
Senator Dominick Moreno Democrat District 21
Senator Stephen Fenberg Democrat District 18
Representative Daneya Esgar Democrat District 46
Status: Before Governor
CML Position: Oppose
Lobbyist: Meghan Dollar Kevin Bommer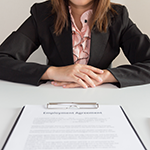 Legislation that purports to confer collective bargaining rights to all employees of municipalities and other public entities will be introduced in the 2022 Legislative Session.
The legislation mandates the structure of collective bargaining and allows employees to choose to apply it locally, regardless of any existing collective bargaining agreements. Among many things, the legislation mandates every aspect of collective bargaining, allows for binding arbitration, and it allows public employees to strike. The intent of the legislation is to subvert local control and home rule by allowing employees in municipalities with existing collective bargaining agreements to choose to apply the mandated structure in the legislation upon expiration of the current contract.

At this time, the legislation is not introduced and though CML has seen drafts, we are not positive what will be contained in the bill. However, CML is opposed to the legislation as a matter of local control and home rule authority. CML's opposition is not aimed at organized labor and collective bargaining, but rather the broad swipe at the local voters and their elected officials to determine how best to implement the practice or to not allow it at all. Historically, CML has opposed legislation that mandates collective bargaining, as well as legislation that prohibits it.

Update: The legislation was introduced and just applies to counties. CML will still oppose as the League opposes any state attempt to interfere in the decisions of local governments regarding employment.

SB22-230, Collective Bargaining for Counties, was amended heavily and ultimately passed in the waning hours of the session.

Find out more