Last Updated : June 14, 2021
Bill : HB 21-1030
Sponsors:
Representative Hugh McKean Republican District 51
Representative Julie McCluskie Democrat District 61
Senator Janet Buckner Democrat District 28
Senator John Cooke Republican District 13
Status: Before Governor
CML Position: Support
Lobbyist: Beauclarine Thomas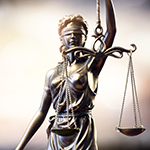 House Bill 21-1030 expands the Peace Officers Mental Health Support Grant Program to include community partnerships. CML was active in the creation of this program in 2017 which provides financial assistance to law enforcement agencies for mental health services. This bill expands potential recipients in the grant program to include all law enforcement agencies, peace officer organizations, and public safety agencies. It will also expand funding to enhance law enforcement's handling of calls for services related to persons with mental health disorders and social services needs that do not require the presence of peace officers. Lastly, it encourages agencies that apply for this grant to do so in collaboration with their community mental health centers and community-based service providers in their region. CML supported this bill because it could improve community policy efforts and support peace officer's mental health.
Find out more