Stay tuned for 2023 bill lists
CML boxscore of support and oppose bills
CML-followed house bills
CML-followed senate bills
Last Updated : May 16, 2022
Bill : HB22-1417
Sponsors:
Representative Colin Larson Republican District 22
Senator Robert Rodriguez Democrat District 32
Representative Dylan Roberts Democrat District 26
Status: Postponed indefinitely
CML Position: Neutral
Lobbyist: Jaclyn Terwey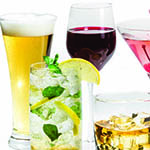 House Bill 1417 creates the Alcohol Beverage Regulation Task Force in the Department of Revenue, and specifies its composition. Members serve without compensation or expense reimbursement. The DOR may hire an outside facilitator to support the task force. The task force must make recommendations to the General Assembly on how to modernize, clarify, and harmonize the Colorado Liquor Code, Beer Code, and other statutes regulating alcohol beverages, in alignment with guiding principles specified in the bill. The task force must report to relevant legislative committees by December 1, 2023, including recommendations and a summary of dissenting votes for any recommendation that is not unanimous.

CML was designated a seat from the beginning, but we were able to secure a seat for the Colorado Municipal Clerks Association on 2nd Reading in the House, as they are the local licensing authority and should be an integral voice in this conversation.

The introduced bill also discussed a compromise to try to stave off the ballot measure for wine in grocery stores and delivery services, however at this stage, it does not look like that will move forward and that piece was stripped in the first committee hearing.

The bill faced a significant uphill battle, being introduced very late in the session. Even until the second-to-last day, stakeholders were still trying to use the bill to reach a compromise with the proponents of the ballot initiative. Many legislators also did not support reopening the liquor code in a task force after creating the "great compromise" years back. Ultimately, this bill died on the calendar by not passing second reading in time.
Find out more