Last Updated : May 28, 2020
Bill : HB 20-1351
Sponsors:
Senator Robert Rodriguez Democrat District 32
Representative Susan Lontine Democrat District 1
Representative Serena Gonzales-Gutierrez Democrat District 4
Senator Julie Gonzales Democrat District 34
Status: Postponed indefinitely
CML Position: Support
Lobbyist: Meghan Dollar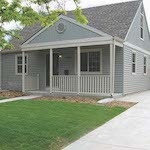 In 1981, the General Assembly enacted legislation that prohibits counties and municipalities from enacting any ordinance "that would control rent on private residential property or a private residential housing unit." In 2000, the Colorado Supreme Court prohibited the application of local land use authority for inclusionary zoning for new rental housing development, citing that requiring a set aside for affordable units by the Town of Telluride was a form of "rent control," which is prohibited the 1981 state law. Subsequent legislation initiated by CML in 2010 created an exception for new rental developments when developers voluntarily agree to inclusionary zoning, but such voluntary agreements are rare. CML is running initiated legislation to correct the statutes to clarify that inclusionary zoning for new rental housing developments is not a form of rent control otherwise prohibited by state law and effectively overturn the Telluride decision. This is a step forward to provide a necessary tool to local governments in order to expand the supply of affordable housing.The bill was introduced on March 6, 2020 shortly before the Legislature temporarily adjourned. Once they reconvened on May 26, the outcomes of the majority of outstanding legislation were determined. Unfortunately, since HB 20-1351 still had opposition and had not yet had its first committee hearing, it was postponed indefinitely on May 27. CML plans to revisit the bill next session.
Find out more